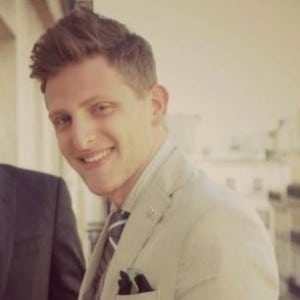 Social media is not only here to stay, it's set to evolve at a rapid pace as brands begin deciphering the best ways to use it. Nonetheless, hype can drown out utility as marketing managers and agency partners forget that social platforms are merely a tool just like any other channel.
Have Something to Say
At a time when Twitter is auctioning off World Cup-themed promoted trends nearly a full year before the event with packages estimated up to $600,000, prices on social are set to increase. For small businesses and tech-related startups, social marketing is a necessity. For larger brands, however, this path should never be embarked upon without first establishing exactly why it's essential to take it.
Social networks are places where people go to share thoughts, news and tastes in a public setting. Some, like Fancy or Food Spotting, leverage a powerful niche. Others are so ubiquitous that it may seem impossible not to activate on them. Nonetheless, without a "raison d'être" a brand will never be accepted as authentic, and attempts to self-promote will not ring true. It's important to note that this can extend beyond content-creation to basic business services: Sometimes Twitter is the best form of customer service or damage control.
Set Parameters for Success
Pinterest drives a quarter of all retail referral traffic. Twitter recently claimed a direct correlation between promoted tweets and offline sales. Mobile accounted for 41% of Facebook's ad sales last quarter and it's also the dominant network overall in media, consumer brands, hospitality, education and more. The point? Each network excels at a few forms of communicative expression, and this is where marketing potential can be mined.
Parameters for success need to be established before hopping onto a new network, deciding to advertise on Facebook or promote on Twitter. A travel brand with a huge Pinterest following might consider re-pins and engagement as the ultimate measure of growth. An online retailer, on the other hand, would be wise to focus on direct traffic driven from Pinterest as well as to carefully track sales of items featured on highlighted boards.
Purpose Precedes Performance
Jumping on the latest trend or newest platform can be a great way for a brand to differentiate. Without a reason to be, however, it'll get lost in the noise. For example, a recent study by Simply Measured found that 20% of posts by Interbrand 100 companies are now using hashtags on Facebook, yet there was no "measurable change" in the performance of posts. Essentially, it took foresight for those brands to start using hashtags on Facebook, but few checked to see if target fans were doing the same. They disrupted a set posting strategy for a payoff of little.
Define Engagement
Noticeably absent from Facebook's new "Insights" page, with its streamlined graphs and data sets, is the network's measurement of "Virality," previously an overarching measurement related to engagement.  Always a cryptic metric, most define engagement as linked to reach, which should place more weight on comments or shares than "likes." The more friends of friends who see a brand's posts, especially within Facebook's EdgeRank algorithm that hides a good 80% from users' news feeds, the more exposure a brand gets.
Separate types of industries can, and should, define engagement differently. Maybe more page likes is the goal. Maybe success is measured by how much product is moved through a social network, in which case a smaller but fiercely loyal fan base may prove more effective. Whatever the case is, the biggest mistake is launching a full-force social media offensive without any plans for analysis or definitions for performance beforehand.
Take a Step Back
A recent survey by TNS of 72,000 respondents from 60 countries found that 57% of consumers did not want to engage with brands in social media. A smaller study by Disruptive Communications found that around 25% believe most brands' updates to be "too salesy" and a nearly equal portion of followers think that brands post too often, or not enough.
The takeaway is simple: Social is not a strategy. Smarter ways to engage on all platforms exist, and often they're highlighted as best practices internally if you do some digging (see the previously ad-averse Tumblr's new Marketr blog). Without a comprehensive set of goals, a cohesive brand voice and a strong content creation strategy, however, it's increasingly easy to get caught up in the hype.
Douglas Brundage is a strategy director at Team Epiphany. He can be reached at douglas@teamepiphany.com.