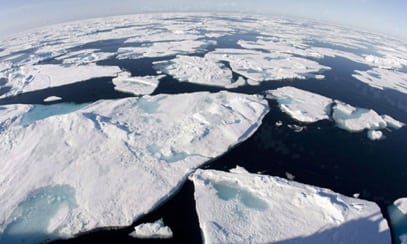 When the Guardian and the Climate Investigations Centre (CIC) released their findings from a survey distributed to the world's 25 largest PR firms asking them to go on record about their willingness to work with clients who deny climate change, the resulting headlines were surprising in their absoluteness.
The Guardian has it as "World's top PR companies rule out working with climate deniers." Salon says, "Top PR firms will no longer represent climate deniers." And on Breitbart it's "Major Global PR Firms Refusing to Work with Climate Change Sceptics." But scratching the surface on the survey's results revels a lot less accord.
According to the Guardian, firms such as WPP, Waggener Edstrom Worldwide, Weber Shandwick, Text100 and Finn Partners responded to the survey saying that they "will not represent clients who deny man-made climate change or take campaigns seeking to block regulations limiting carbon pollution."
But it's not that cut and dry. In response to the survey. Weber Shandwick said that they will not support a campaign that denies the threat posed by climate change, but there may be scenarios in which they could represent a client that has "different views" on climate change. Then there's Edelman—the world's largest privately-held PR firm—which toed the line without ruling out taking on climate deniers as clients, saying instead that they evaluate clients on a case-by-case basis.
To be sure, despite the headlines no compact barring PR agencies from representing climate skeptics has been signed, and no coalition against companies that do has been formed. For as long as they have the dollars to spend, someone will flack for them.
Still, for communications professionals, it remains important to stick to your principles when prospecting for new clients. Here are some tips to keep in mind to help you form healthy agency-client relationships, courtesy of Ken Jacobs, principal of Jacobs Communications Consulting:
Target right. Don't make the mistake of marketing to the wrong prospects. Make sure you're targeting right by looking at the industry categories that are most likely to need what your agency offers now and in the future.
Market your true strength. Make sure you truly know your agency's sweet spot: What it does that's not just different from but better than your competition. So think about programs that have not just won industry awards, but where you have the before-and-after metrics to prove their positive impact on your clients' business. In an era in which clients are mega-focused on measurement, this is a must-have. The good news is that this will make you much more attractive to target prospects, because they'll think, "If they did that for their other clients, they'll do it for us."
Think quality, not quantity. This may appear counterintuitive, because one might think, "The more prospects I pitch, the more clients I'll win." While to some degree it's a numbers game, remember that it takes time to target, pitch and win the clients you most want and that will have the most impact on your agency's success and growth. So focus your resources pursuing a small number of key prospects, and do it exceedingly well.
Offer your knowledge. Few prospects want to meet to see your latest case studies or capabilities. But imagine calling one and saying, "We don't want to give you a dog and pony show. We know things about your target consumer, her media choices, and her purchasing habits, that we think will help you win with her. Could we meet for 45 minutes?" How many prospects would say no to such an offer? (And if you do that meeting right, chances are you'll be asked for the dog and pony show and, ultimately, a chance to recommend how they could do a better job of communicating with their key audiences and influencers.)
Better brand right. If you're not absolutely thrilled with your own agency's branding, if you're not appropriately active in social media, if your website looks like it was developed at the turn of the last century, why would a key prospect trust you with their marketing communications? Get your own house in order before telling a prospect that you can help improve theirs.
Follow Brian Greene: @bwilliamgreene