PR and marketing executives fail to use myriad Google channels when they seek to boost their communications strategies.
Google is about as close to global domination as it comes, at least in terms of the Web and, more specifically, search engine optimization (SEO) and online advertising. The company also has tentacles spanning the Internet, ranging from Google AdWords to online-video site YouTube. But PR and marketing executives may not be taking full advantage of Google's various channels, according to a new online survey conducted by PR News that took the pulse of 148 executives. For instance, nearly one-third of respondents said YouTube has yet to become part of their communications strategy. A majority forego Google+ in their cross-posting social media strategy.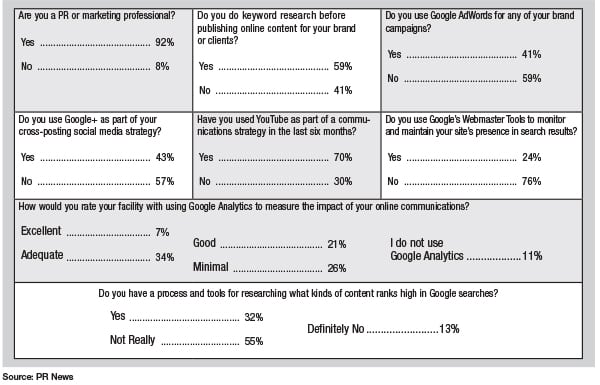 This article originally appeared in the February 9, 2015 issue of PR News. Read more subscriber-only content by becoming a PR News subscriber today.