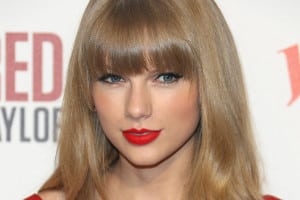 That was fast. Well, it is New York. Soon after pop star Taylor Swift announced Monday that she was New York's new "Global Welcome Ambassador" the backlash kicked in, as self-proclaimed "New Yorkers" expressed their, er, unhappiness with the Big Apple's new pitchwoman.
While the Tennessee-raised Swift now lives in downtown Manhattan and is a regular presence on New York City's party circuit, she was taken to task for apparently not possessing enough grit.
"Does she know how much to add to a MetroCard to end up without a few cents trapped on it?" NY1 anchorman Pat Kiernan asked the Daily News. "Does she know which hot dog vendor sells the 'Recession Special?' Does she know that 44th Ave., 44th Rd. and 44th Dr. are all parallel streets in Queens? Does she know who Dr. Zizmor is?"
NYC and Co. introduced its new ambassador with videos featuring Swift helping to explain New York to tourists, such as by offering the correct pronunciation of "Houston Street" and defining what a "bodega" is.
The new campaign conveniently coincides with the release of Swift's new single, "Welcome to New York," which celebrates the nation's biggest and most diverse city. That still didn't stop people from posting negative comments on NYC and Co.'s Facebook page about bringing Swift onboard to help sell New York City.
This may be another case of careful-what-you-wish-for when recruiting celebrity spokespeople or—and this gets our vote—there's no such thing as bad publicity.
Indeed, the city's tourism bureau should send thank-you notes to some of the New Yorkers who are now disparaging Swift as a spokesperson for New York City. The backlash is only going to get the decision more media impressions, more exposure and more opportunity to get the message out (and, the tourism bureau hopes, bring more out-of-town wallets to New York City). The backlash even plays into why people are enamored by the Big Apple in the first place. People love to complain about complainers.
Call us crazy, but this may be all by design—and a lesson for communicators who are  willing to suffer some criticism (all in good fun) if it means spreading the message.
Follow Matthew Schwartz on Twitter: @mpsjourno1