Brands and organizations of all stripes are scrambling to boost their appeal to millennials—defined as folks born from the early 1980s to the early 2000s. Now Target is getting into the act. The retail giant is featuring Mikey Bolts, known for video clips created for YouTube, in a series of webisodes designed to get the message out to millennials gearing up for college.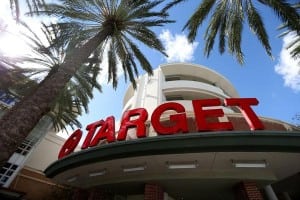 The Target videos, known as "Best Year Ever," will feature various YouTube stars helping students who attend colleges and universities in the Los Angeles area with makeovers of dormitory rooms, according to The New York Times.
The shows will run once a day, from Monday through Thursday, through mid-August, when all 16 webisodes will be available online. The campaign will be promoted with a hashtag, #BestYearEver, the Times said.
Target's effort reflects how important it is to communicate with millennials—who have been conditioned to online video—with visual storytelling.
It's also another reflection of the democratization of celebrity. Most people may not have heard of Todrick Hall, Ann Le, Tiffany Garcia and Michael Balalis, a.k.a. Mikey Bolts. But these folks have credibility (and influence) with the millennial crowd, and, as PR pros know all too well, online influencers (regardless of the sector) cannot be underestimated.
Video programming, of course, is just one way to enhance your messaging to millennials. To bring the conversation in-house, here are a few PR tips on how to work with millennials, compliments of Nick Light, senior account executive at Peppercomm.
1. Get social. Your millennial client or CMO learned to type by chatting on AIM with her friends, grew up alongside Facebook and Twitter and got her job through a LinkedIn connection. She knows social media inside and out, which means it's in your best interest to know it better. Unless you do, you'll never be able to sell her on that big-budget Twitter or blogger campaign.
2. Get connected—or not. Chances are pretty good that your client is constantly connected. She has a smartphone, an iPad and a laptop, which she sometimes uses simultaneously. Be prepared for fast answers and fast questions. But it's not all bad; think about whether a structured weekly client meeting still makes sense, given how frequently you communicate.
3. Be open to learning. This one may seem obvious, but regardless of how much you respect your millennial CMO or client, it's an objective fact that they have had a different professional narrative than you have had. Learn as much as you can from your CMO or client and be a trusted advisor on issues about which she could use some help. Regardless of where you net out, you'll have gained new skills and insights as an employee.
This article originally appeared in the June 30, 2014 issue of PR News. Read more subscriber-only content by becoming a PR News subscriber today.
Follow Matthew Schwartz on Twitter: @mpsjourno1