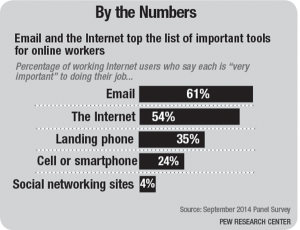 New Jersey Gov. Chris Christie certainly has a flair for consistency. But it's the kind of consistency that could give PR pros heartburn. Earlier this month Christie accepted a plane ride to Dallas and a seat at the Cowboys' playoff game in a luxury suite from team owner Jerry Jones, who has a business relationship with the Port Authority of New York and New Jersey.
The Cowboys partially own Legends Hospitality, operator of a soon-to-be opened observation deck at the 104-story One World Trade Center, which is operated by the Port Authority, according to The Wall Street Journal.
Legends was selected following a competitive public procurement process. However, Governor Christie was not involved in the bidding, the Journal said. No matter. The optics of the governor's relationship with Jones may come back to haunt Christie should he decide to run for president in 2016, which seems likely.
What is more, a video (that went viral) of Christie celebrating the Cowboys' playoff win with Jones, a billionaire, may conflict with Christie's populist image should he seek the Oval Office. (It'll be interesting to see if Christie treks to Green Bay to watch the Cowboys take on the Packers in a divisional playoff game, which took place after the close of this newsletter.)
The latest Christie kerfuffle comes less than one month after a report on last year's George Washington Bridge scandal found no evidence of Governor Christie's involvement. But Christie's reputation certainly took a hit as a result of that dust-up.
DIFFERENT TOOLKIT
Christie's Dallas trip could create political fallout, resulting in added difficulties for his PR team. PR pros are familiar with CEOs with hard-to-handle personalities, which requires using an entirely different set of communication tools than dealing with your typically confident (yet even-keeled) CEO.
"You have to realize whom you're working with, understand the dynamics of the personality and approach him or her in a way that they'll respect," said Sandra Coyle, founder of Coyle Communications, which specializes in crisis management. "It's not regular tactics and strategies, but using tools that work for that person and personalizing the issue for him. It's practicing emotional intelligence."
When grappling with outsized egos—and trying to persuade the CEO that something that he or she is headstrong about may not be the best idea and could hurt the brand—one remedy for communicators is to take the "PR" out of the equation.
"If the CEO is not taking PR advice the PR manager needs to recruit or find someone who has the same caliber," Coyle said. "Then the PR manager needs to get that person in a room, alone with the CEO and see if he can sway the CEO as to why to take a certain tack or behavior (or not)."
THICK(ER) SKIN
To prove your value to big egos means having elephant skin. Owning a legitimate relationship with the boss is one thing, but picking him up by the lapels to convince him that his actions could have seriously unintended consequences is another.
"You need to learn to speak in terms that matter to the egomaniac," said Deb Hileman, president of the Institute for Crisis Management. "Behavioral change is uncomfortable, but people are unlikely to do the work required for change until the current state becomes more uncomfortable than making a change."
Hileman stressed that rather than talk to the CEO and senior managers about the "optics" of a certain scenario, PR managers need to couch his actions in numbers and data. "You have to focus the bad behavior on a number or a financial liability and calculate the costs, whether it's client churn, damage to reputation, negative impact on investor confidence and impact on innovation and creativity."
Many CEOs and senior managers tend to live in a bubble. And when they're about to take any action whose costs outweigh the benefits, the onus is on PR managers to prick that bubble.
"You have to sit down and show the downside," said Jill Schmidt, senior principal at SPONG, who is charge of the PR agency's crisis management. "You have to play hardball."
Sidebar: Tips for How to Handle Huge Egos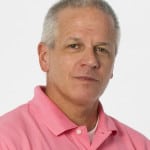 If you've yet to work alongside, or report to, an egomaniac, count your blessings. But, one day down the road, you will. Here are tips to handle an executive whose ego and antics make Donald Trump look tame.
1. Be a very quick study. The odds are good your egomaniac will sit you down and tell you his or her goals and objectives. That's fine. But, it's almost irrelevant in terms of how successful you'll be in managing this person's ego. To do so, quickly study what makes the person happy. Of equal importance, learn what upsets the person. I reported to an egomaniacal CEO who fancied herself a wordsmith (I hadn't taken time to learn that about her in advance). About one month after landing my gig with the firm, I proudly presented my first internal newsletter for her review. As she read it, the egomaniac's face got redder and redder. She felt some of my headlines "made light" of the firm's serious work (i.e. "Mining new processes for ABC Coal Company," etc.). Eventually, she lifted her cigarette lighter and lit my newsletter. Note to self: drop the puns.
2. Push back. The average egomaniac is surrounded by a pack of sycophants only too happy to agree with whatever misguided choice he or she makes. That works for a while, but toadies are a dime a dozen and easily expendable. So, pick your spot, square your jaw, straighten your backbone and push back on the big shot in no uncertain terms. I once worked alongside an ad agency that had just presented a new campaign to a client. Everyone lauded the creative, and the CMO nodded her approval. But, something didn't feel right to me. It was the visual used in the print campaign. It unintentionally reinforced a negative stereotype about the egomaniac's organization. I inhaled deeply and said, "I don't think it works." I explained why and, after what seemed like an hour, the CMO said, "He's right. From now on, I want the PR guy involved in what the ad agency shows me." Ah, such bliss.
3. Identify reputation risks in advance. How many CEOs, politicians and other high-profile blowhards unintentionally have headlined the nightly news, thanks to an ill-advised comment (Think: Microsoft CEO Satya Nadella's brutal remarks about equal pay for women in the workplace) or a blank stare to a reporter's oh-so-easy question (to wit, Katie Couric's skewering of Sarah Palin's reading list is my all-time favorite example).
Managing outsized egos is not for the faint of heart. It takes guts, insight and an early-warning system that rivals the Pentagon's. But, it also can be highly rewarding and teach you lifelong lessons to boot. Sometimes.
This sidebar was written by Steve Cody, co-founder and CEO of Peppercomm. He can be reached at scody@peppercomm.com
CONTACT:
Sandra Coyle, sandra@coylecomms.com; Deb Hileman, dhileman@crisisconsultant.com; Jill Schmidt, jill.schmidt@spongpr.com
This article originally appeared in the January 12, 2015 issue of PR News. Read more subscriber-only content by becoming a PR News subscriber today.