Archive:
July 10th, 2014 by
Richard Brownell
Companies can avoid ethical lapses in judgment by creating a listening culture that takes their audiences into account.
December 4th, 2013 by
Matthew Schwartz
We're all going "native" now. The Interactive Advertising Bureau Wednesday is scheduled to release a white paper on so-called "native advertising," or branded content, at the same time that the Federal Trade Commission is starting to hold daylong town hall hearings on the matter. Communicators should pay careful attention.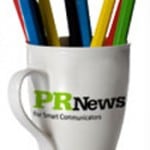 October 22nd, 2013 by
Matthew Schwartz
Forbes Media has been at the forefront of so-called branded content, which blends advertising messages with editorial. Those consumers looking at Forbes Web pages with branded content were 41% more likely to express an intent to buy the brand compared with those who saw a regular Web page with no branded content, according to a new study by IPG Media and commissioned by Forbes. Will the study assuage those who are skeptical about branded content?