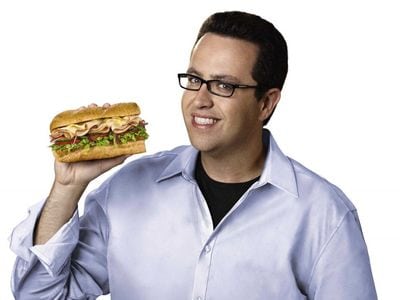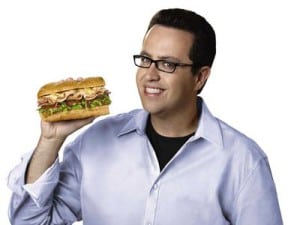 Subway on Tuesday officially cut ties with Jared Fogle, the company's longtime spokesman. Best known simply as "Jared from Subway," the 37-year-old is expected to enter a guilty plea Wednesday on charges related to possession of child pornography, according to CNN.
In early July, authorities raided Fogle's Indiana home in connection with the arrest of a former Jared Foundation executive director on federal child pornography charges.  At the time of the raid, the Subway spokesman was not arrested or charged with a crime.
Following the raid, however, Subway moved quickly to suspend its relationship with Fogle. And once again, Subway acted fast in responding to this latest development in the criminal case against the brand's most familiar face.
We no longer have a relationship with Jared and have no further comment.

— SUBWAY® (@SUBWAY) August 18, 2015
The sandwich chain released identical posts to Twitter and Facebook late Tuesday night that announced the end of the company's relationship with Fogle and declined to comment further on the situation.
In closing the brand's most embarrassing chapter, the Fogle criminal case starkly exposes the risk companies take when aligning themselves with an individual, especially one that was culled from obscurity and woven into the very fabric of the brand, as was the case during Fogle's 15-year relationship with Subway. Fogle's name is so synonymous with the brand that Subway didn't need to mention his last name in the above tweet.
If nothing else, the rise and fall of Jared from Subway proves that vetting brand ambassadors can only go so far, and companies should be wary of placing the weight of their brand on a single set of shoulders.
Follow Mark Renfree: @MarkRenfree