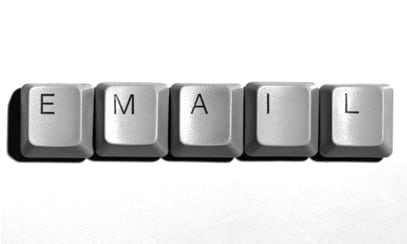 With an increase in the demand for content, using email wisely in your media relations outreach can mean the difference between exceptional pickup and hours wasted on releases no one reads. The same characteristics that help grow relationships—authenticity, honesty, consistency and attention to detail—should be part of every email you send to a newsroom.
Even the most well-written release, loaded with brilliant assets, won't deliver if no one opens your email. So how can you increase the chances that your release will stand out from inbox clutter?
Here are 10 do's and don'ts for better media-facing emails, courtesy of Malayna Evans Williams, managing partner at PWR New Media and a contributor to PR News' Writer's Guidebook Vol. 1:
DO use your organization name in your From line (the exception is if you're sending to a small list of journalists you know personally, in which case personal names work better).
DO keep subject lines honest, clear and concise.
DO view From, Subject and headline in combination to avoid redundancies.
DO make contact info easy to find and use.
DO get creative with your content. Releases with more engaging content perform better. Recipe ideas, how-to videos, motion graphics and audio from key stakeholders are ideas worth exploring.
DON'T ever, ever, ever send attachments or large files (unless a journalist has specifically requested you do so).
DON'T send Flash files or animation.
DON'T hide important text in images. Most viewers in a B2B environment will have images blocked, so be careful about putting key info in images.
DON'T send journalists or bloggers information that is not directly relevant to them.
DON'T overestimate the value of metrics. Keep in mind that the value of a well-done release is not in the open rate—it's in the ability to get your information directly to journalists and get more pickup.
For more writing help, check out PR News' Writer's Guidebook Vol. 1.
Follow Brian Greene on Twitter: @bw_greene