[Editor's Note: With the success of last week's sold-out Social Shake-Up show, we are dedicating this edition to social media.]
After an industry show, the question we receive often is a variation on "What did you hear?" With some 90 speakers over two and a half days, one person's experience during last week's Social Shake-Up show in Atlanta likely was a bit different from anyone else's. One theme was that many, though not all, brands and organizations understand social media is far from a fad, but instead can be a valuable communications tool, a listening aid and a useful platform for e-commerce and customer care.
The above seems obvious to communicators who live and breathe social, often 24/7. Still, we heard often during Shake-Up from social media advocates battling entrenched forces resisting the impetus to transition even some communications responsibilities to social. In other words, there remain decision makers of all ages at brands and organizations who've yet to grasp the importance of social media as a valuable tool for business communications.
The Digital Battle Continues
Another swath of attendees we spoke to work at brands or organizations where the battle to go digital (or even all-digital) was won only recently. The issue for these people now is how to organize a social media team. What are its responsibilities, its budget? To assemble a staff, do you recruit a designer or hire content creators with design experience? And who oversees social—PR, marketing or someone else? The responses from those with more mature social media groups included tips such as set goals first for your digital team, make sure they align with business objectives and then think about staffing and budgeting.
A theme heard throughout the show was akin to something uttered often from those in traditional PR and communications: Social media teams are stuck in silos and lack early knowledge of brand campaigns and efforts. This is similar to the refrain that PR often lacks the proverbial seat at the table when major decisions are made. A corollary: Social is asked at the last minute to do things, such as create content or produce a video or a podcast.
Archive Useful for Quick Response
Responses to these issues included one from Christian Betlyon, account strategist at Allebach, a food & beverage marketer, who urged creating an editorial archive of content, video and images by topic that can be tapped quickly. Even an Excel spreadsheet can help organize an archive, he said.
Gee Occasio, social media manager, Liberty Tax, suggested small social teams that need to be nimble could use products from Jira, which makes project management software and provides strategies to help editorial, marketing and sales teams organize tasks.
This tactic also responds to another theme we heard often during the Shake-Up: "My overextended social team is being asked to do more and more without an increased budget." A tactic to get more traction for social with the C-suite is to recruit allies from your brand's senior ranks who understand the importance of social media.
Storytelling: Emotional Connection
Another theme of Shake-Up was the importance of storytelling via social. Fortunately, a couple of master storytellers were in attendance to share their knowledge.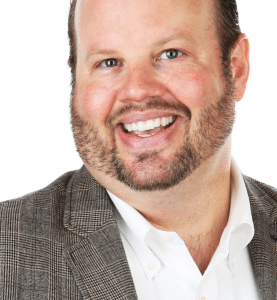 Doug Busk, global group director, digital communications & social media, The Coca-Cola Company, cut to the heart of the matter in describing the stories its brand journalism effort, Coca-Cola Journey, carries. "We tell human-centered stories…we learned four years ago to start every story with people," Busk said. When Journey wanted to produce stories about having reached the company's goal to replenish the water it uses globally five years ahead of schedule, it chose narratives that centered on what that means for people and communities, Busk said. When James Quincey was named president/COO of Coca-Cola, Journey did a Q&A with him.
But "truth" and "authenticity" in the stories also are key, he emphasized. In response to a question from PR News about addressing unpleasant items associated with the brand, Busk said Journey has responded to attacks on the company. "We're telling stories for alpha and omega…because we believe a brand builds credibility through authenticity…[when talking about] positive [things] and the mistakes…we tell stories to build brand love, understanding and corporate trust."
In terms of measurement and spreadability, Busk noted, "We don't have to dominate every area we enter" with our stories, but "if it's not spread, it's not read." Still, Busk admitted, "We're in the mind-changing business, not necessarily the numbers game…so we don't drown in data." The company judiciously picks metrics that it deems meaningful, such as monthly visits to Journey, and created a metric of its own ( PRNP, Mar. 6, 2017). It also conducts reader surveys, asking open questions, such as "Do you have a better understanding of who we are [as a result of reading a Journey story]?"
Many of Busk's points tracked perfectly with Renegade CEO Drew Neisser's key messages: Brands fail at storytelling when they exclude emotion; storytelling without emotion is messaging, Neisser added.
Another problem brands have with storytelling, Neisser said, is most have an old-school mindset: Convince the target to buy our product. "Storytelling requires a fresh approach" that includes characters, emotion and conflict, "which is something brands hate."
Other issues brands have with storytelling, according to Neisser, is that their stories often "fail to surprise…without surprise it's a diary, not a story." They also want to be the story's hero and fail to tell cohesive tales on social. An example Neisser used is a tweet from the Brooklyn Nets basketball team channeling Star Wars. The space saga has nothing to do with the Nets, Neisser argued. And many brands measure stories with the same metrics they use to track ad campaigns, he said. "You can't do this…storytelling is not direct marketing."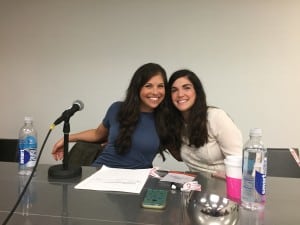 Google and Facebook
Other takeaways (or shakeaways) from the show included: Topher Kohan, senior product manager, SEO/ASO, The Weather Company, noting that 73% of people won't click on your content in a Google search if the desired keywords aren't in blue. And getting Google to understand what your content is about and whom to send it to is harder today than ever; keep testing and learning.
A good checklist for Facebook ads from Skye Estroff, marketing and media manager, Taste of Atlanta: Is this photo appealing? Will it stand out to scrollers? Is my copy easy to read and relatively brief? Is there a call to action? From Lyndsay Signor, senior director of consumer engagement, NBC Sports Group, on how long to stick with Facebook posts that fail to see success quickly: "We usually wait one to two weeks…if there's no success we look at why not…sometimes it's the time of day that you're posting…if one video is working figure out why…always define your goals and objectives first…as such, create video with a purpose…always ask 'Does this video make sense for my brand?' Don't be afraid to customize and tweak content to fit your audience…likewise, be ready to change your strategy in real time." And on adding music to Facebook posts: "Don't spend a lot of money on licensing music…people don't listen often."
NOTE: For more coverage of the Social Shake-Up, please see:
To register for the 2018 Social Shake-Up: http://bit.ly/2qCuNV6
NOTE: This content appeared originally in PR News Pro, May 29, 2017. For subscription information, please visit: http://www.prnewsonline.com/about/info
---
Emphasize Authenticity, Metrics and Testing for Social Media Success
As we noted above, with some 80 speakers providing insight in multiple venues, each person's Shake-Up experience likely was unique. As such, we asked Steve Goldstein, Jerry Ascierto and Ian James Wright of the PR News editorial team to provide a few of their takeaways from the Social Shake-Up.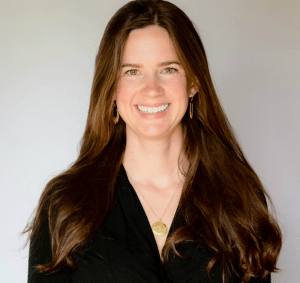 From the session "When Brands Take a Stand," Jessica Fish, senior strategist, Leader Networks: Individuals and brands can't see what they either don't, can't or want to see. They're often blind to their inherent biases, stereotypes, prejudices and beliefs. Worse, they're blind to their own blindness.
From the session "How to Take Your Twitter Strategy from Meh to Wow!" Josh Martin, senior director, digital and social media, Arby's, and author of the "Hey @Pharrell, can we have our hat back?" tweet (PRN, Apr. 18, '16): For brands to succeed now on Twitter or any social media platform, they have to let go of the urge to sell or market anything in any kind of upfront way. They must focus on what people really care about it, not what a brand cares about (meaning, the brand's own bottom line).
From the session "Multiplier Effect: How to Build an Effective Employee Advocacy Program" Carmen Collins, social media lead, talent brand team, Cisco; and Casie Shimansky, social media manager, talent brand team, Cisco: Empowering employees to take over social media channels helps build credibility, increases engagement and brand awareness and makes personal connections with future talent. Truth and authenticity are critical. Treat employee ambassadors like VIPs; prompt them to post, but never script the post for them; and create an environment that employees want to talk about. An overriding rule for all employee ambassadors: Before you post something, think whether or not you would show this post to your mother.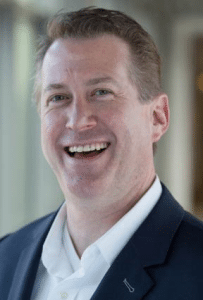 From "Shakers on a Panel: Paid Social Strategies That Won't Break the Bank," Allen Plummer, content marketing & social media strategist, institutional business, Vanguard) Get the right metrics! C-Suites care little or not at all about clicks, likes and favorites. Translate the language of social media into business and marketing terms such as ROI and conversion rates. Demonstrate the role of social media within customer journeys. Show how social media fits into the broader marketing picture alongside things like web presence, advertising, events, emails and other channels. Social media is just another channel to reach customers. Strive to answer the following question in one sentence: "What is social media doing for our bottom line?"
From the session, "Social Media as Transaction: The Keys to a Social Commerce Strategy" Brooks Thomas, social business advisor, Southwest Airlines: Take it from an airline: Auto-pilot is not your friend! Refine your targets by segmenting your ad buys. Plan optimization mile markers. Test and iterate.
From the session, "How to Squeeze More Organic Reach Out of Social: Listening is Key" Angela Wells, Senior Director, Outbound Product Management, Oracle: You have two ears and one mouth; what you hear is twice as important as what you say. It's true of your personal relationships and it's true with your audience."