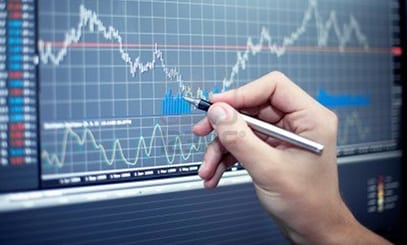 Social media impacts just about everything. While said a bit tongue-in-cheek, the fact of the matter is that social media is a powerful means of communication, influencing everything from politics to dating to consumer purchasing patterns and, yes, even the stock market.
Even back in 2013, Forbes had an article detailing examples of how social media impacted the price of individual stocks. The first instance involved legendary activist shareholder Carl Icahn, who, on August 13, 2013, announced via Twitter that he had taken a position in Apple. This caused Apple's stock to jump approximately $17 billion in market cap over the ensuing week. The other example related to CSX, a major provider of rail-based transportation in the United States and Canada. In this case, a derailment of a CSX train in Maryland on May 28, 2013 caused local residents to take to Twitter to announce the accident – resulting in a loss of $500 million in market cap in only 90 minutes.
Interestingly, these examples illustrate the democratization of social media, allowing anyone with access to a smartphone, tablet or computer to have a voice and, potentially, to have an outsized effect on the stock market. While it's no surprise that when Carl Icahn speaks, people not only listen but act, it's remarkable that individual tweets coming out of unincorporated White Marsh, MD, population 9,513, quickly made their way to the trading desks of Wall Street.
The Power of Social Media
The more I think about it, social media (as it relates to the stock market) has, in a way, been around since the early 1990s. While it wasn't called social media back then, message boards such as those housed within Yahoo Finance, served as early examples of social media. With limited to no oversight, individuals under the cloak and dagger of anonymous user names had the ability to make their case for or against a stock, to berate management for its shortcomings or to call into question the strength of financial results. The limitations of the early message boards were two-fold: (1) limited audience – only individuals interested in a particular stock were paying attention to and participating in the conversation; (2) limited reach – the discussion was relegated to a single channel.
And therein lays the major strength of today's social media landscape – reach. The ability to compound the reach of a single social media post is endless. An individual blog post can be repurposed for Twitter, Facebook, LinkedIn or whatever other new site or app is trending. And depending upon the size of your following, readers of your post can re-post the content, adding their own spin to the topic, before posting it to their own social media channels. Multiply this effect by the tens of thousands or even millions and you can easily see that the reach of social media is endless.
Social media also has the advantage of speed. By the time local and national media ascended upon the CSX train derailment, word of the accident had already passed through multiple stages of the social media continuum. The fact that CSX stock, which trades on NASDAQ, lost a great deal of value within a short period of time, highlights both the speed and impact social media can have on stocks.
Acceptance of the fact that social media can move stocks has spawned the launch of several companies that monitor social media activity, data and sentiment in real time in an effort to predict stock direction. In addition, both public and privately held companies actively monitor social media to uncover comments that might affect their company – and their stock. For example, if Apple were to launch a new iPhone tomorrow, information gleaned from social media channels would allow us to determine whether or not the new phone is a hit or a dud – which in turn would allow us to predict if the stock will trade up or down.
While I would argue that for public companies, strong long-term performance trumps all, we live in an era where the comments or opinions expressed via social media, whether true or false, have the ability to move markets. Therefore, any company that doesn't have a strong grasp of social media – and a strategy for both influencing and responding to the sudden and often unforeseen activity that takes place on it – is not only failing to utilize a powerful tool, but leaving itself unprepared and unprotected from possible disaster.
Jeffrey Goldberger is a managing partner at KCSA where he oversees the firm's integrated communications service offering as well as the financial/business services and energy practice areas. For 21 years Jeffrey has provided strategic counsel to private and publicly-traded micro/small-cap companies. His experience includes strategic counsel, proactive institutional outreach and transactional (IPO, secondary and M&A) communications support. 
Follow KCSA: @kcsastrategic