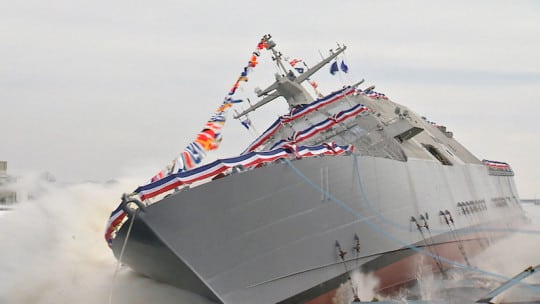 If your brand has a great visual story to tell, you've been given a gift that not everybody receives—don't squander it by snapping a photo, putting it up on Instagram and calling it a day. Learning how to get the most out of that story is crucial if you want to join the higher echelon of digital content producers.
At PR News' Digital PR and Marketing Conference (June 6-8 in Miami), Kimberly Jaindl, head of digital marketing and advertising, mission systems and training, Lockheed Martin, will be on hand to share tactics her team has used to amplify stories that the company's audience has found engaging, such as their work with NASA and the military. Here are some tips she provided in advance that will help you freshen up your storytelling style:
Embrace Emojis: It's how people communicate. You can tell an entire story without typing a word. Start small by punctuating a few posts with one or two—and remember that context and culture matter.
Go Live—After a Few Practice Rounds: Ask family, friends or colleagues to help you test live streaming video apps (Periscope, Facebook Live) on a personal account before going prime time with your brand account. You never know who might pick up your broadcast! In January, CNN picked up and replayed a Periscope stream of the Navy launching a Lockheed Martin-made ship, the USS Sioux City—a video that was basically free to make. Be sure to coordinate your live streams with outreach to media.
Video Not an Option? Try a Collage App: Flipagram is a favorite for turning your photos into a video-like experience that tells a more complete story.
Remember to Research Hashtags: Instagram in particular has built entire communities around hashtags. Use them to discover new photography ideas, angles and filters. You might also discover audiences you hadn't previously thought would be interested in your content. 
Aim for Unique Angles...Literally!: Don't be afraid to try selfie sticks, drones, ladders… surprise and delight your audience with compelling images. In a world of visual media saturation, you might be surprised at how eye-catching it is to present a different perspective to your audience.
Follow Kimberly: @KJaindl
Register for the Digital PR & Marketing Conference for more advice from Kimberly, plus speakers from Dell, Southwest Airlines, IBM, HSBC USA, and many more.