Aspen Dental, a network of 400 independent dental care providers across the U.S., is about to embark on a new media drill. Starting this month and continuing throughout the year the Aspen Dental MouthMobile—a fully equipped dental office on wheels—will travel to communities not only to provide free dental care, but raise awareness about oral health. Danica Patrick, driver of the No. 10 Chevrolet SS in the NASCAR Sprint Cup Series, helped kick off the PR campaign in New York last month.
Indeed, mobile marketing tours are an increasingly popular way to conduct a media tour. They can provide an alternative PR vehicle for brands and organizations that want to move beyond static media tours. It all depends on what your goals are, what the overall message is and what medium can best serve your communications needs.
"Consumer magazine desk-side visits seem to be a relic of the past," said Laura Russo, senior VP and partner at FleishmanHillard, who helped put together the MouthMobile tour and specializes in consumer marketing. "Reporters are covering multiple beats and with limited staff, and they need to be selective about how they spend their time. Unless you have a compelling reason why the meeting needs to be face-to-face, or you have a top-tier interview offering, it's a tough sell. If you have a real story, pitched effectively you'll garner coverage."
But for business communications if you can get on a reporter's radar in advance of conducting a media tour, face-to-face interviews still hold tremendous value.
"There's nothing like a face-to-face interview for really establishing [the spokesperson] in the mind of a reporter," said Sheila Rose, senior VP and partner at FleishmanHillard, who works with several corporate clients. Rose stressed that by creating a useful dialogue the reporter will likely keep the spokesperson in mind as a source for future stories or contributor to the media company's online platforms.
KNOW YOUR MEDIUM
For PR managers and directors working in the entertainment and sports fields, this is peak season for media tours.
Amid the Golden Globe Awards, Grammys and the upcoming Academy Awards, communicators are making the rounds with the appropriate media outlets to help sell their clients, whether they have been handed a golden statuette or nominated for one.
And on February 2, of course, one exhausted football player was named MVP of Super Bowl XLVIII. The obligatory appearances on Letterman, Fallon et al. are sure to follow, along with meeting editors and reporters from the major sports media outlets.
But media tours are integral to any brand. And unlike, say, just a few years ago, media tours can now be converted into content. For example, any interview with a broadcast outlet can be repurposed for your website and social channels. You can also cherry-pick content from the transcript to run in print literature or direct mail items. Call it another content creation generator.
SOCIAL IMPACT
The rapid proliferation of social channels also has altered the mechanics of media tours. In order to maximize your client's exposure during a media tour you need to have social channels and traditional media channels operate on a "dual track," said Scott Miranda, managing director of PR agency DKC.
A physical media tour is one thing, but promoting the tour on social channels gives PR managers and directors an opportunity to cross-pollinate the message with consumers and other stakeholders who otherwise may not be familiar with the message you're sending.
"With social media, it's all about mass and distributing the message across all the social platforms," Miranda said. "Social media and traditional PR should work hand-in-hand."
However, it's crucial to cater the message to the different mediums involved in a media tour. What may come off well on TV may not translate to a print product, and quotes that may work during a radio interview may come off as awkward online. "The message changes with different mediums on the tour," Miranda said. "It's very easy to have the message misconstrued." PRN
CONTACT:
Scott Miranda, scott_miranda@dkc.com; Laura Russo; Laura.Russo@fleishman.com; Sheila Rose, sheila.rose@fleishman.com.
4 PR Tips On Maximizing Your Satellite Media Tour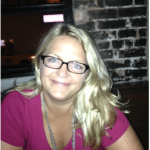 Despite an ever-evolving media landscape, the Satellite Media Tour (or SMT) remains a compelling way to tell your story to the media as well as directly reach the consumers you (and your clients) are looking to reach.
SMTs generally consist of a series of television, radio and/or online interviews with your spokesperson throughout a four-hour period. Traditionally, they were scheduled between 6 and 10 a.m. ET and included interviews solely on local, morning TV newscasts.
However, in the last several years media tours have changed significantly, and now bring new challenges for PR pros and communicators. Here a few tips on making sure your SMT clicks on all cylinders.
▶ ( More) timing is everything. We now counsel clients to expand the length and reach of their SMTs. For the best results, plan to begin at around 7 a.m. ET and go until noon in order to maximize media exposure.
▶ Think big. MultiVu also recommends incorporating national, regional and top-tier radio into a tour in order to make the most of your spokesperson's time and boost audience numbers and reach.
▶ Broaden your horizons. Building one-on-one blogger interviews into a tour can open up new opportunities with a targeted and captive online audience.
▶ Target new demographics. If a Spanish-speaking spokesperson is available, for instance, and the U.S. Hispanic market is a viable target for your business, this can be a very effective way to garner millions of added impressions.
Remember: The SMT landscape is increasingly competitive. General advice suggests pitching TV media a minimum of four weeks in advance of the SMT date. Radio, bloggers and Spanish media require less lead time; usually two weeks is a sufficient amount of time to deliver strong results.
This article was written by Alison Welz, executive director, media relations and client strategy for PR Newswire's MultiVu division. She can be reached at alison.welz@multivu.com.
This article originally appeared in the February 3 issue of PR News.