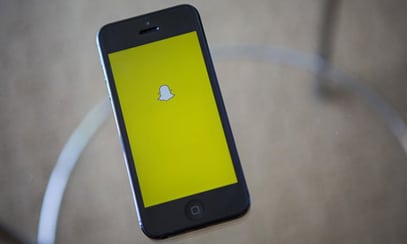 Snapchat has agreed to settle charges brought by the Federal Trade Commission that alleged Snapchat deceived users about how much privacy the service offers. According to the FTC complaint, Snapchat's marketing—centrally based on the idea that users' messages "disappear forever" after the recipient opens them—was misleading, as third-party apps could be used to save messages for longer without senders knowing.
While the idea that "snaps" actually don't disappear forever shouldn't be earth-shattering for any even partially skeptical observer, the ruling provides a further example of a central principle of the Internet—there is no such thing as privacy online. For professional communicators, the lesson is simple, if not hard-earned in some cases: Be careful about what you put on the web. Eventually, someone, somewhere will be able to find it.
In addition to other charges, the FTC complaint also claimed that the startup failed to secure a feature that eventually allowed hackers to compile a database of 4.6 million Snapchat usernames and phone numbers.
"If a company markets privacy and security as key selling points in pitching its service to consumers, it is critical that it keep those promises," FTC Chairwoman Edith Ramirez said in a statement.  "Any company that makes misrepresentations to consumers about its privacy and security practices risks FTC action."
Snapchat will now be watched very closely for any misrepresentation of the amount of privacy and security it offers. For the next 20 years, in fact, the company will be monitored by an independent privacy professional per FTC mandate.
Follow Brian Greene: @bwilliamgreene