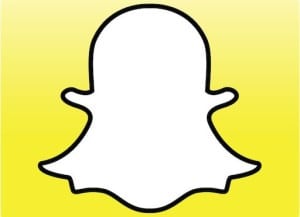 If you work at a PR agency, chances are some of your clients over the past year have asked you nervously, "Should I be thinking about Snapchat? Is it worth the effort?"
And if you're an in-house communicator and you're not working with an agency, there's a good chance you've told your senior leaders, "We don't need to be on Snapchat this year, but next year we're going to have to give it a look."
Just how serious a look you need to give it is an open question. How many of the people you're trying to communicate with are under 25? If you're the head of communications at a professional association and the median age of your members is 45, no Snapchat, right?
Right—unless Snapchat continues to grow over the next few years and part of your job is recruiting new members to your association. According to a report released last month by BI Intelligence, the sharing of Snapchat Stories increased 100 percent in the two months preceding the August study's release date. Stories are attracting 1 billion views daily, and 760 million disappearing photos and videos are sent daily.
Let's assume, for now, that Snapchat is just one of many work-related topics that's causing you to lose sleep, but not something you're using professionally. Here are eight useful tips to consider for your as-yet-nonexistent Snapchat strategy from Haley Hebert, VP, digital marketing, Lewis Pulse.
71 percent of Snapchat users are under the age of 25, yet only 1 percent of marketers are using the platform.
Stories are live for 24 hours; they can be viewed more than once and are longer versions of a regular Snap. They are typically used to highlight events throughout your day.
No matter who you are, some subset of your audience is active on Snapchat.
Segment your existing social audience to determine if they're likely to be on Snapchat. Do this by posting your Snapchat ID on other platforms like Twitter and Facebook.
Start on Snapchat with a pilot program. With a platform as new as this one is, it's important to test the waters before devoting too many resources to it.
Stories at large industry events are an ideal launchpad for your account.
Snapchat has myriad geofilters that can bring an interesting location-specific angle to your content.
Determine your brand's visual stories and experiment with different types of content. Snapchat is great for behind-the-scenes looks and fun, unpolished images.
Learn how b2c and b2b brands and nonprofits are using Snapchat from Kathy Baird of Social@Ogilvy at PR News' Social Media Summit Oct. 5 in New York.
Follow Steve Goldstein: @SGoldsteinAI