Want some good news? The financial performance of small and midsize PR agencies remains strong. Operating profit rose an average 17.3 percent in 2014, compared with 15.9 percent in 2013, according to an exclusive study conducted by Gould + Partners. The study, which took the pulse of 50 PR agencies, found that profits were up in nearly every category (see below).
Agencies "are managing better and are very conscious of [financial] benchmarks; they also recognize the billing process needs to be profitable," said Rick Gould, managing partner of Gould + Partners. He added that PR managers are keeping a closer eye on the pipeline. "By not paying daily attention to their pipeline, they run a huge risk of running at a loss if they lose a major client."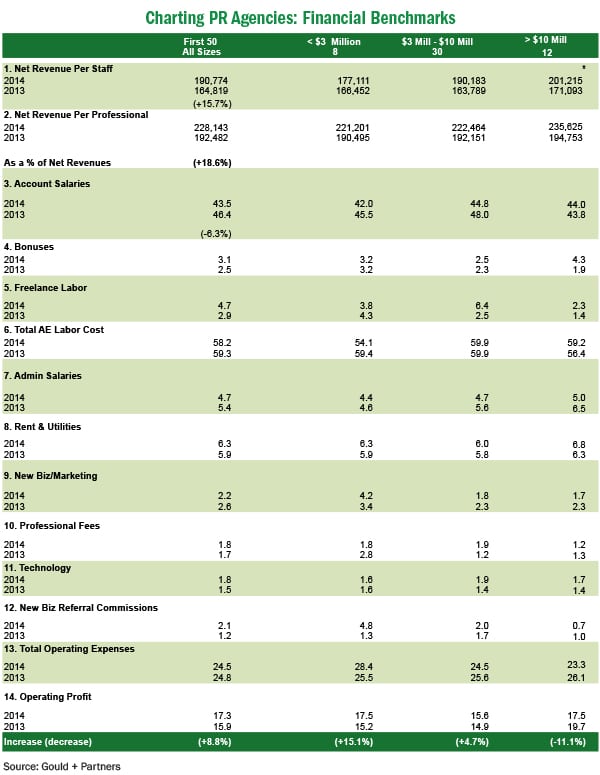 This article originally appeared in the May 18, 2015 issue of PR News. Read more subscriber-only content by becoming a PR News subscriber today.