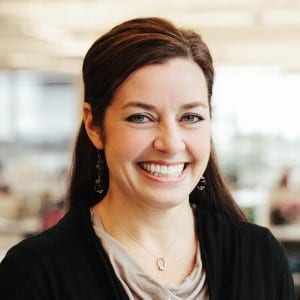 As any PR executive knows, bylined articles are one of the mainstays of the trade, and are often a key component of a thought leadership plan. They are journalistic in nature and offer value and insight into an issue that is pertinent to the specific audience or industry at hand.
The byline is designed to establish credibility or trust and positions the author, many times a brand representative, as an industry expert, advancing the thought leadership of these experts while also making the content relatable and the brand more human.
Grab Your Pen
As PR pros we should know the basics of creating and distributing bylines; however, it's quite another thing to get a company's senior leaders to care about them and to understand best practices. Here are six tips to educate them on how such articles can be leveraged to build credibility:
1. Own a Topic: It's critical to emphasize to the executive that it's not about them. Bylines are not the place to promote the company's products or solutions. In fact, the writer shouldn't even mention the company name, except in the author bio, if allowed. Contributing an op-ed piece, trend article or how-to piece is an excellent way to enhance the executive's credibility and visibility. Maintain purity of authorship by discussing topics that are important to the publication's target audience in which the byline will appear, not subjects that will benefit the executive's company. When composing the piece, the writer, perhaps that's you, can and should speak the customer's language, but avoid using buzzwords or industry jargon. Make certain the piece has a clear, deep point of view and, if possible, use custom research to come up with data points to support its assertions.
2. Timing is Everything: Relevancy is more important than ever in this digital age, so ensure it when you are proposing a byline. Talk about what's trending, or relate the topic to something interesting or new in your industry. Get inside the head of the customers and know their pain points. What are some of the trends being discussed at conferences? Consider owning one of those topics by authoring and placing a byline soon after a major industry event takes place. Sounds obvious, but it is often overlooked.
3. Explain the Rules of the Road: This relates to bullet point 1 above. It's critical to make sure the executive-author, whose chief motivation may be selling, understands and respects the line between being an industry thought leader and blatantly advertising the company and its products. Also know that editors of trade journals often have excellent sniff detectors and will know when a piece purporting to be an op ed actually is a thinly veiled product endorsement. You can imagine the damage this will cause you, your company and the executive whose name is on the byline of the proposed piece.
Another tip: Many authors are viewed as more credible if the byline mentions that they are board members of third-party organizations or industry associations, rather than identifying them solely as an executive with a company.
4. Link It: When discussing industry topics, use a hyperlinking strategy to link relevant information in the article to another article (either written by someone at your company or someone at another company) that is related to the same subject. If you or the executive getting the byline already create a lot of content, this strategy should be easier. Make sure the article matches keywords in the byline to keywords in the author's other articles, without overdoing it. These links should match the context of the content and be valuable to the reader. Drawing traffic via links to the author's company's website can improve the site's rank.
5. Picture It: Don't just assume that words are enough. Ask the editor if the article can include supporting content. Set the article apart with imagery, an infographic, SoundCloud sound bytes, or pitch a video to supplement the byline.
6. Just a Piece of the Plan: A byline shouldn't be just a one-off, but rather an entire thought leadership package for maximum exposure. Think about how you and the executive can continue the discussion in other areas. Needless to say, you can and should provide greater reach by sharing the published article on your company's social media platforms. Consider having your executive available for additional media interviews.
Today's executives often have differing opinions on how thought leadership is conducted. Many believe it should be a point of view representing a company, their personal opinion or be tied to a brand or product. What the byline article can provide is a pure opportunity to build trust and establish your company and its senior executives as experts. And while most of us know the fundamentals, there's no doubt that when the message is well synced with the customer's need and the media outlet, it can be an excellent way to position a company as the go-to source for a product or service.
CONTACT: adryanna.sutherland@gyro.com
This article originally appeared in the November 23, 2015 issue of PR News. Read more subscriber-only content by becoming a PR News subscriber today.