For senior PR managers, it's part of the drill to put together a press release. First, get the facts in order and knock out a rough draft. Then get the CEO or CMO to contribute some salient quotes to include in the release. However, more often than not, such quotes land with a thud. They generally do more harm than good when it comes to getting the message across to the audience. So when Doug Terfehr, PR director at Pizza Hut, recently met with the company's CMO, Carrie Walsh, to talk about a newfangled press release whose length would be no longer than a tweet, he mentioned that the release didn't need any quotes.
"She got it immediately," said Terfehr, referring to the release. "There was no, 'Wait a minute, where's my quote?' She realized that (a short release) was an effective way to get to the same point."
Pizza Hut calls the release for its new Bacon Cheese Stuffed Crust Pizza—which was distributed earlier this month via the wires—the "world's shortest press release."
"There's bacon. In the crust! You're welcome, America!' said country music superstar and Stuffed Crust pizza aficionado Blake Shelton," reads the release. Sans its dateline, the release totals 19 words.
Terfehr said the release was borne out of consumer insights and carried to a communications strategy. "We felt that keeping it short and sweet may interest people more than traditional messaging," he said. "We felt the same approach would work with the press."
It's an unorthodox (and new) way of getting your message out. Call it press release by piecemeal. Considering how time-poor journalists are these days, communicators increasingly need to have their press releases cut right to the chase.
The PR strategy should be to release a key yet brief piece of information initially, and then provide the media and other stakeholders a digital road map on where to get more information.
The traditional press release still has value, but it may be on life support. "You need to give readers enough information to write the story. But how do you get their attention up front and get them involved in the story?" Terfehr said. "You don't need to deliver the entire story up front."
FUN, FUN, FUN
Other PR managers from the brand side agree that the press release—long a workhorse for communicators—is in desperate need of reconfiguring.
Amid the ongoing changes in media distribution and media consumption (not to mention people's decreasing attention spans) the press release remains relatively staid: words on a static page, including a link or two but not much else.
What's more, some news releases are Dickensian compared with tweets and Facebook posts, which are short bursts of information.
"News releases have lived in a box," said Brad Hawkins, senior adviser, communications, at Southwest Airlines. "Now we're all trying to live outside the box."
Last week Southwest Airlines rolled out a new look for its brand, including a new livery design and new logo. As part of its new look, Southwest wants to put a "little more fun" into its news releases, Hawkins said.
Press releases catering to regulators, which are more formal in execution, are one thing. However, for other types of news, "those of us who are editorially minded have an obligation to showcase what makes Southwest Airlines unique," Hawkins said. "The release needs to evolve" so it's more reflective of a brand's personality.
STILL A NEED?
Social media is also having an impact on the press release, as consumers get more and more conditioned to receiving "snackable" content.
News releases, of course, are constantly cross-fertilized with social platforms. But that begs the question: Do press releases still need to be part of the communications arsenal?
"We're moving away from the notion of a 'press release,''' said Mitzi Emrich, chief social strategist at MWW. "There's an expectation on the consumer side that brands will communicate with them in a more direct way."
She added that press release is functional but, unless it is part of a cascade of content, it won't necessarily push the needle with consumers, reporters or stakeholders.
"It's more done to check the box," she said. "Companies are looking to share information in more social ways. Press releases still need to be done, but they're no longer drive conversation or awareness."
Reinvigorating the Press Release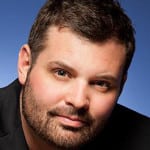 The press release isn't dead, but the traditional format is on the ropes. Throughout the last decade or so it's been modified to fit the Web, search engines, and most recently, social media. But now we're going through what could be the biggest transformation yet: Moving the press release from a static piece of information to something that transpires over time in small, micro-updates that are easily digestible on mobile devices.
Here are a few tips to make your press releases more relevant for the digital consumer:
1. Mobile first. If you're not creating press content that is mobile first, you're doing a disservice to your client or your company. Journalists are just like us; we all browse content on our hand-held devices. But, being "mobile first" requires you to do more than just make it render on every device. You have to write differently. Give it a great headline with a brief overview. (Don't make users load a narrative onto their smartphones.) Think catchy tweet, with bullets and a great image.
2. Know your audience. Press releases used to be written exclusively for journalists. Then came bloggers. Now, influencers are out there who could grow your audiences, spread your message and make you a hero via multiple media platforms. Write in your brand voice and be authentic. Don't write for your CEO, write for your customers.
3. Stop saving. All media used to save up for the big announcement. Those days are fading. Instead of one lengthy press release, start with something brief and build on it over time. Leverage your brand channels like email lists, Facebook, Twitter and other media channels. Share something important, then share more details as warranted. Give different perspectives from various stakeholders in the organization. Try embedding an Instagram photo or an interesting quote via Facebook or Twitter into your release. You'll build an audience and grow engagement the first time you try.
This article was written by Jason Kintzler, founder and CEO of PitchEngine. He can be reached at jk@pitchengine.com.
CONTACT:
Mitzi Emrich, m.emrich@mww.com; Brad Hawkins, brad.hawkinsPR@wnco.com; Doug Terfehr, doug.terfehr@yum.com.
This article originally appeared in the September 15, 2014 issue of PR News. Read more subscriber-only content by becoming a PR News subscriber today.