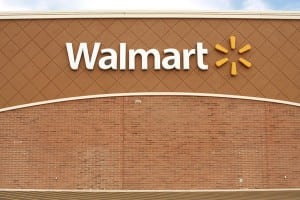 It sounded great on paper. No downside. In 2010 Wal-Mart committed to a five-year goal of doubling its sales of locally grown food. Local businesses benefit. Customers benefit through savings (reportedly more than $1 billion) and eating fresher food. And the environment benefits, too.
Wal-Mart recently announced it had met that goal, ahead of schedule. All good, right? Wal-Mart communications specialists should be pleased. But when you're a corporate behemoth, the law of unintended consequences can be counted on to kick in.
An article posted this week on DailyFinance.com, titled "Does Wal-Mart Have a Vendetta Against Small Farmers?" is a case in point.
The article, referring to a recent NPR report, says that small farmers haven't benefited at all. The rub lies in Wal-Mart's interest versus the interests of the small-farming community.
According to DailyFinance.com, Wal-Mart needs three things from its suppliers, including cheap produce, consistent product and high volume.
But those items are difficult for small farmers to deliver on because of their business model—for one, they have to charge higher prices to cover the cost of their operations. So Wal-Mart may not be sourcing more from small farmers due to logistical reasons.
The result is that Wal-Mart, despite a laudable effort on several levels, gets a black eye because small farmers are not benefitting.
It wouldn't hurt Wal-Mart to explain why its business relationship with small farmers may be problematic and what it's doing to improve the relationship with those small farmers who continue to work with the retailer.
For Wal-Mart communications specialists, it's just one more story to tell.
Follow Matthew Schwartz: @mpsjourno1