The 2015 NCAA men's basketball tournament heads toward the Final Four this weekend. But consumer brands have been scrambling to align their messages with March Madness since it started nearly two weeks ago. With wall-to-wall coverage of games on CBS and multiple cable outlets, countless digital plays tied to the tournament and a fan base that encompasses several demos, March Madness has become shorthand for one of the biggest marketing vehicles in the country.
The NCAA Tournament to date across TBS, CBS, TNT and truTV is averaging a 7.0/15 overnight rating/share, the highest–ever rating for the event through Thursday's Regional Semifinals (in the current TV format), up 9 percent compared with 2014, per Nielsen. Considering all their marketing options, most brands take a fairly integrated approach to the event.
With the rise of social media engagement and growing consumer demand for two-way conversations online, however, PR pros are taking a much more active role in the games.
"There's been a shift that puts PR and social at the heart of our effort, not traditional advertising," said Matthew McCarthy, senior director of deodorant and men's grooming at Unilever, which is leveraging the tournament to drive awareness for its Degree Dry Spray Antiperspirant, a new product.
The NCAA Tournament grossed a record 134 million total social impressions across Facebook and Twitter through the second Thursday, a 46 percent increase compared with 2014, according to Conviva, Adobe Analytics.
Since 2005, March Madness has generated $7.5 billion in TV advertising, per Kantar Media.
Once this year's tournament was set on March 15, Degree kicked off "48 Hours of NCAA March Madness," a Twitter contest to find "The Ultimate 'Game-Changing' College Basketball Fan." Fans were able to enter the contest by tweeting @DegreeMen using #GameChangeRFan and #Contest and including a photo or video demonstrating their college basketball fandom.
To help spread the word about the contest, Degree used an existing relationship with Steph Çurry of the Golden State Warriors, one of the NBA's top scorers.
Degree's PR team executed a media tour/satellite media tour (SMT) with Curry two days before the tournament started.
Curry conducted 25 interviews with a range of media outlets, including CBS Sports, CNN International, and six ESPN shows. Degree captured 215 new Twitter followers between Curry's media day and the start of the tournament.
The brand's primary goal was to create a sustainable social audience and engagement leading up to and throughout the March Madness tournament," McCarthy said. The strategy paid off. Degree Men garnered 30 percent of all social media engagements and 11 percent of all impressions during the first two days of the tournament.
FULL COURT PRESS
Buick, owned by General Motors, is driving several March Madness efforts.
"Sports is a challenging area, and there's a lot of noise in that space to overcome," said Lauren Indiveri, communications manager at Buick. "You have to work well with your marketing team because marketing doesn't communicate the way PR does."
Buick is hosting on-site activities during Final Four weekend in Indianapolis, including a large interactive display at Bracket Town, friendly hoops competitions and vehicle displays throughout the city.
March Madness also can be a springboard for boosting media relations.
For several weeks leading up to the start of the tournament, Indiveri arranged a bevy of media interviews with Molly Peck, Buick's director of marketing and advertising. The effort garnered multiple hits, with features in venues ranging from Automotive News to Sports Illustrated. "It's not about going in there with specific statistics," Indiveri said. "But having the right message and rationale (about the brand) and then using that information to target specific outlets."
As the "Official Hangout of NCAA March Madness," Buffalo Wild Wings debuted the #WingWisdom platform with a fully integrated, college basketball-themed marketing campaign, beginning March 7 across TV, social, digital and in-restaurant activations.
"We've emphasized timely ads, social engagement and online extensions to have a fully integrated program," said Heather Leiferman, PR director.
A Winning Game Plan for March Madness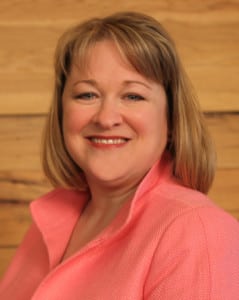 It's that time of year again…Spring? No, the NCAA men's basketball tournament: 64 teams, split-screen game coverage—a thrill for sports fans and bracket participants throughout the country. The three-week event quickly has become one of the hottest platforms for brands to reach passionate consumers. And the battles off the court can be as competitive (if not more so) than those on the hardwood, as brands try to stand out from the clutter. It's become nearly impossible to separate brands that are official sponsors from those that merely are being opportunistic.
Here are things to remember when creating marketing communications programs to upset the competition.
▶ Be in the moment. Ever since the Oreo moment during Super Bowl XLVII's temporary blackout, brands have considered how to capitalize on moments and outcomes connected to March Madness. Oreo had a team of artists and writers at the ready. Have a real-time marketing plan prepared before the tournament tip-off, but balance it by capitalizing on key moments as they occur.
▶ Tap into fan passion. We applaud NCAA sponsor Buick for its cultural observation and for filling a March Madness need by creating the Boss Button, which allows workers to quickly alter their screens to 'work' material if the boss comes by while they are watching one of the games online. With so many brand messages coming at fans from all channels, standing out with a compelling and relevant activation is a sure way to resonate well beyond the tournament with key consumers.
▶ Consistency is key. The NCCA says 74 percent of fans use two devices to follow March Madness, so it's important that brands are activating in a consistent manner across multiple platforms, particularly social channels.
When done correctly, leveraging major sporting and pop culture events like the NCAA tournament can be a powerful tool for raising brand awareness and engaging with your audience(s). One of the beauties of March Madness is that a Cinderella team can become the champion, which also can happen in the world of brands.
Erin Weinberg, executive VP and group head, communications at United Entertainment Group, a subsidiary of Edelman, wrote this sidebar. She can be reached at erin.weinberg@uegworldwide.com
CONTACT:
Lauren Indiveri, lauren.indiveri@gm.com; Heather Leiferman, hleiferman@buffalowildwings.com; Matthew McCarthy, matthew.mccarthy@unilever.com
This article originally appeared in the March 30, 2015 issue of PR News. Read more subscriber-only content by becoming a PR News subscriber today.