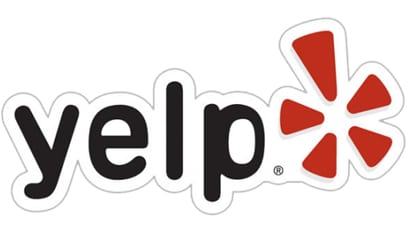 The popular review site Yelp is being hit with a class action lawsuit from shareholders for selling $81 million worth of company stock while allegedly deceiving buyers about the quality of the its reviews.
"Reviews, including anonymous reviews, appearing on the company's website were not all authentic 'firsthand' reviews," the lawsuit said, according to Reuters, "but instead included fraudulent reviews by reviewers who did not have first-hand experience with the business."
The lawsuit claims that the Yelp's stock price was artificially inflated because the company misrepresented its financial condition and the quality of its reviews.
And this one goes all the way to the top. The lawsuit claims that just before news of problems with Yelp's reviews first broke in early 2014 Chief Executive Jeremy Stoppelman sold more than 132,000 shares for proceeds exceeding $2.5 million. That nefarious timing will do nothing to help Yelp's case, especially in the court of public opinion.
The Yelp lawsuit points to a major issue for companies that make use of online recommendations and endorsements, as consumers may start to fight back.
Before you incur a multi-million dollar class action lawsuit, here are some tips for cleaning up your endorsement policy, courtesy of Allison Fitzpatrick, partner in the advertising, marketing and promotions practice group at the law firm Davis & Gilbert LLP:
Confirm that you have a written social media policy for endorsers (including a separate policy for bloggers and employees).
Instruct endorsers to disclose their relationship with the marketer when speaking about the marketer or the marketer's product.
Ensure that endorsers' disclosures are clear and prominent and not buried in hyperlinks or behind buttons.
Institute a reasonable monitoring program to ensure endorsers are making the requisite disclosures. (Note: Based on FTC's action against Legacy Learning, it is not enough to have a social media policy, as marketers need to institute a reasonable monitoring program for compliance.)
Terminate endorsers who do not make the requisite disclosures and otherwise comply with the Guides.
Provide training to spokespersons and other endorsers.
Follow Brian Greene: @bwilliamgreene