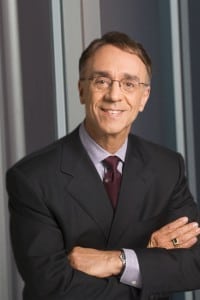 When the Makovsky Wall Street Reputation Study began four years ago, the financial sector was just beginning to heal after being bruised and battered. Much, perhaps too much, had been written about the financial crisis of 2008. But what did the financial industry's reputation look like from the inside, from the point of view of those on the front lines, the marketing, communications and investor relations executives at large and midsize financial services firms? Warren Buffett's aphorism resonates behind the survey's genesis: "It takes 20 years to build a reputation and five minutes to ruin it. If you think about that, you'll do things differently."
Before turning to the survey, it's instructive to look at reputation and Wall Street through the lens of social media. This can serve as a proxy for how reputation and Wall Street are connected online and in the public's mind. A recent search for "Wall Street" and "reputation" using Google Analytics yielded a surprisingly low 3,330 mentions over the three-year period from 2013-2015. We call these the neutral mentions. Search Wall Street and add the word "ruin," plus "thieves," "corrupt" and "rigged," however, and there are 15,524 negative mentions during the same period. That's more than 4.5 times as many negative connotations associated with the terms "Wall Street" and "reputation" than the two phrases by themselves.
For those in the financial services business, this is unsurprising. We find it surprising, though, that seven years after the 2008 crisis, 78% of executives we contacted said that the crisis still has a major effect on stakeholder perceptions of their companies. Within that, there are contradictions that have emerged: 45% of the 2015 respondents think the industry's reputation is better than before the crisis; 22% think the industry is back to normal; and 33% believe significant changes are ahead, including regulatory scrutiny and a shakeout, possibly due to continued high risk in the system.
One of the most striking features of the 2015 study concerns regulation. Protectors of Wall Street's reputation told us they want more regulation. Surprised? Specifically, 81% said additional regulation will increase trust more rapidly with consumers, compared to 78% who said so in 2014, 48% in 2013, and 74% in 2012. On the other hand, 99% said fines, lawsuits and other scandals made it increasingly difficult to build reputation. 76% of our respondents voiced concern about an increase in the Consumer Financial Protection Bureau's database, while 75% said they are concerned about the reputational effect of high-frequency trading.
The WinnerS
These are the firms Wall Street marketing, communications and IR execs said had the strongest reputations:
1. VISA
2. J.P. Morgan
3. Wells Fargo
4. AXA
5. Morgan Stanley/ SmithBarney
6. PIMCO
7. Merrill Lynch
8. Bank of America
9. Fidelity
10. Citibank
The firms were announced just before Thanksgiving at a Manhattan dinner. During the evening, 25 communications and marketing executives of leading financial brands reacted to the study's findings and discussed rebuilding trust for their brands. Some key takeaways and comments:
Companies need to be better prepared to manage a crisis and minimize the negative news and damage it creates to the bottom line. Additional data breaches will create customer service issues with all age groups, especially millennials. Customers report threats to personal information and privacy are the greatest risks to brands with which they do business.
In fact, 73% of the 1,008 consumers we surveyed said a breach or theft of personal data would cause them to switch financial service provider.
Companies need to own crises. When a crisis occurs, a company needs to be transparent in the way it is handled. There is no room for finger pointing—a perception of it ruins authenticity.
In many cases, legal rhetoric has replaced genuine communication during a crisis. This often complicates the issue and prevents the company from communicating clearly how it is fixing the problem.
The role of internal communications is to educate and create a responsible culture—so crises don't happen.
Executives debated at length whether a B2B or institutional brand needed the same reputation rebuild as a consumer-facing brand in the industry.
Cybersecurity is of greater importance at financial brands than in other sectors, at least in terms of reputation. There are more discussions and planning about the ramifications at financial brands than in other industries.
Reputation is intangible but omnipresent. It can be elusive, but the real thing is felt and perceived easily. It's worth keeping in mind the words of Abraham Lincoln: "Character is like a tree and reputation like its shadow. The shadow is what we think of it—the real thing is the tree."
CONTACT: Ken Makovsky also is co-chair, board of trustees, Institute for Public Relations. KMakovsky@makovsky.com
This article originally appeared in the December 7, 2015 issue of PR News. Read more subscriber-only content by becoming a PR News subscriber today.