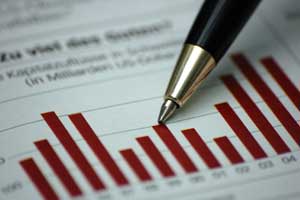 U.S. PR agency profitability increased to 18.8% of net revenue, compared with 18.6% in 2011, according to an annual survey by management consulting company StevensGouldPincus.
The study includes 111 PR agencies, such as APCO Worldwide, Peppercomm and Ruder Finn. It also covers Canadian-based PR agencies.
While PR agencies' profitability was relatively flat in 2012, the industry continues to see an overall spike in earnings compared with recent years, when businesses were still reeling from the economic crash in late 2008.
In 2009, the average profitability for PR agencies was 13.5%, according to StevensGouldPincus. In 2010, it was 15.5%.
"Many firms have had great years, but some firms are [still] struggling," says Rick Gould, managing partner of StevensGouldPincus, who has been conducting the PR benchmarking study for more than a decade. "Their costs are too high and they have not managed those numbers as successfully."
The amount of earnings varied according to the size of the PR agency: Firms with under net revenue of $3 million were at 18.7% of profitability, down from 20.5%; agencies in excess of $3 million up to $10 million netted 18.2% (up from 17.4%) and those in excess of $10 million up to $25 million netted 19.2%, up from 16.8%.
Gould stresses that "model firms" averaged an operating profit margin well in excess of 20%, partly due to their ability to hold professional staff salaries to under 40% of net revenues, total labor costs at 50% and operating expenses at around 25%.
Here are some other interesting nuggets from the study:
> The average monthly minimum fee stipulated by agencies was $9,609, down from the $9,867 reported in 2011. This benchmark varied widely depending on the size of the firm.
> Revenue per professional staff was up to $210,539, from $209,945 last year. Firms in excess of $10 million in net revenues averaged in excess of $230,000, consistent with last year.
> Staff turnover for the year averaged 20.6%, compared with less than 22.5% last year.
As the second bullet point indicates, revenue per professional is on the upswing. But how does that trend stack up against some of the trends in PR compensation? Check out PR News' 2013 Salary Survey to find out.
Follow Matthew Schwartz: @mpsjourno1