▶ The Content of Character: Four of the top 10 reputation decliners during the last five years are in the healthcare sector, according to data tracked during a five-year period by brand consulting company CoreBrand.
The data is drawn from CoreBrand's proprietary Corporate Branding Index, an aggregate measure of 500 companies representing both the size (familiarity) and quality (favorability) of a company's brand. The metric is designed to capture the breadth of, and sentiment toward, a corporate brand. A company's ranking is based on its overall score.
Most reputation losses stem from a specific (and nagging) problem. "Almost all the companies in the top 10 have an identifiable reputation issue that precipitated the decline, either regulatory, financial or legal," said Jim Gregory, CEO of CoreBrand. PR managers, of course, are the eyes and ears of any company, and they have a key role to play in such instances. "Once the cause of the reputation loss is resolved, the company needs to consciously and strategically rebuild its brand with a sustained public relations and corporate communications campaign," Gregory added.
Reputational declines don't happen overnight. Nor should the communications efforts designed to reverse the situation and get the brand back on track (see related story on page one).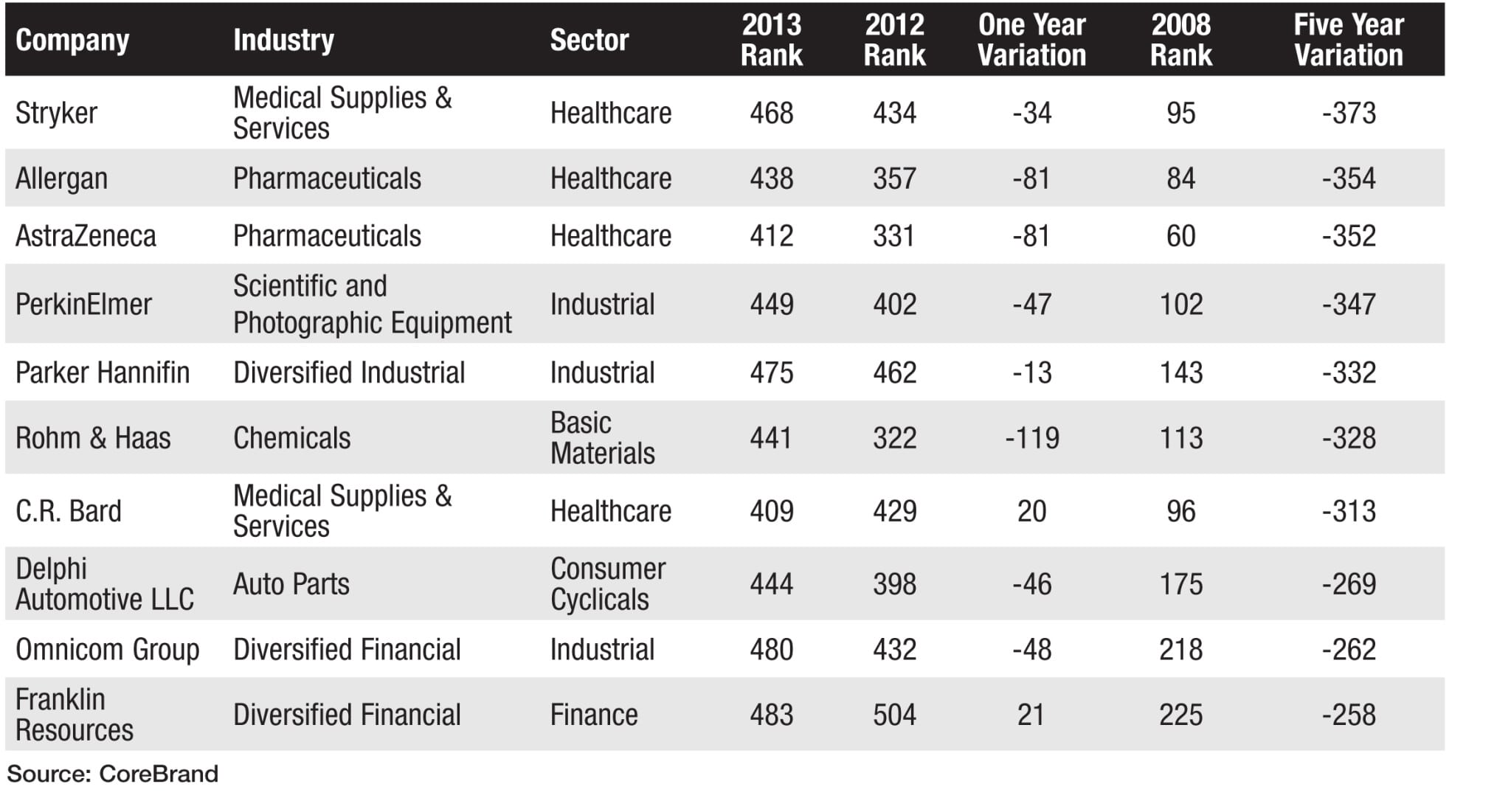 This article originally appeared in the June 16, 2014 issue of PR News. Read more subscriber-only content by becoming a PR News subscriber today.