Talk about reeling them in. At the Public Relations Society of America's 2013 International Conference last week in Philadelphia it was standing room only for two separate work sessions focusing on how PR pros can deploy video to enhance their communications strategy. The attraction to these workshops reflects an ongoing—and inexorable—shift among PR execs at both the corporate and agency levels to develop more visual storytelling.
During one session, for example, several obligatory tips were shared on producing high-quality video content, such as the need to prepare the talent, devise a pre-production plan and create "moments" so the video accurately conveys your brand message.
But the drill down was more informative, as attendees peppered the speakers with questions about whether to use humor in video programming (only if it seriously aligns with your brand reputation) and how to get C-level execs more conditioned to communicate through video messaging (time, and plenty of it, as difficult as that may be).
"It's like you're going on a first date with somebody," said filmmaker Jeff Dailey and president of Jeff Dailey Media, who discussed tools and techniques for using video in PR. "You can have your speed dates and do all that but this is more like, 'Let's sit down and have a glass of wine and talk about your work and why it's important.'"
He added: "It's really a psychotherapy approach in many different ways. Somebody might say, 'This organization is important because we reach 1.2 million people,' and I'll say, 'Well, tell me about those 1.2 million people. Who are those people and why should we care?'"
Effective video programming, Dailey said, is pushing office politics to the side and bringing a strong emotional element to the video package. Otherwise, brands will throw good money after bad and their videos efforts will be wasted.
PACKED AGENDA
Building a better consumer mousetrap through video programming was one of dozens of sessions throughout the four-day conference, which drew 1,700 people from the PR field.
Indeed, the PRSA seemed intent on educating attendees on many of the media and marketing trends that are on the crest of a wave, including insights on how PR can best engage with U.S. Latinos, the fastest growing minority in the country; use Big Data and predictive analytics to enhance PR campaigns; improve brand reputation and, naturally, harness myriad social channels.
The meeting also featured work sessions on traditional PR disciplines such as crisis communications and media pitching. It was a bit curious, however, that PR writing—arguably the industry's Achilles' heel—was given short shrift, with a sole session devoted to writing for social media, which is different from writing a press release, brochure, annual report and other content that is the domain of PR.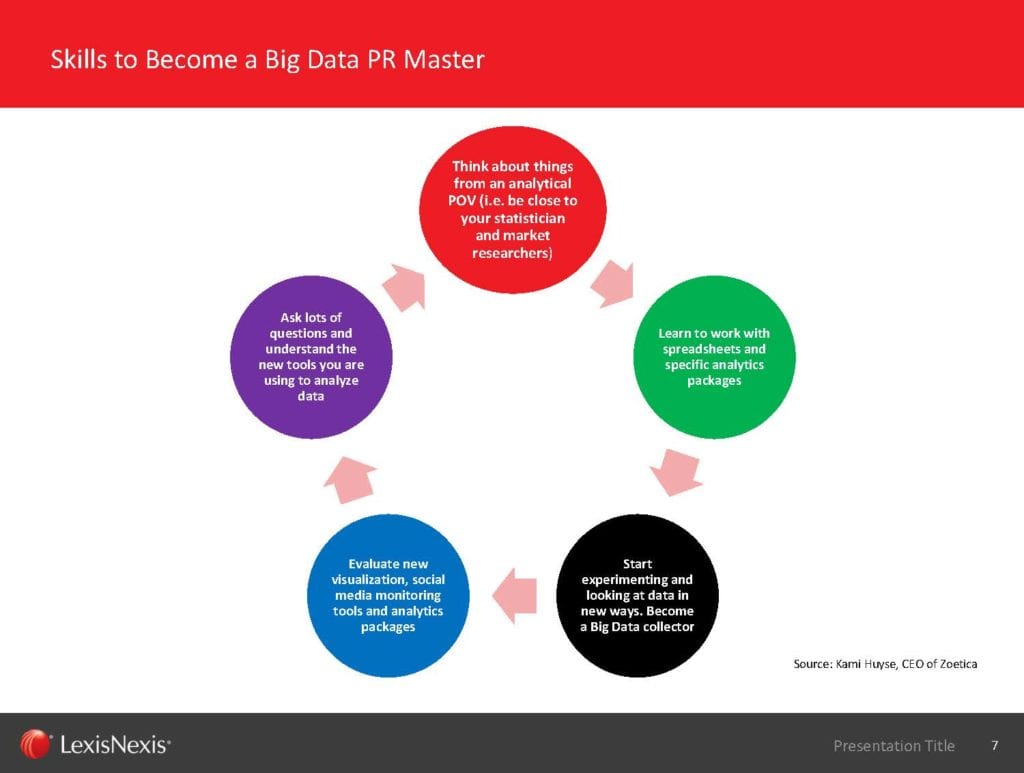 LEADING LEADERSHIP
Another major theme was executive positioning and cultivating messages that resonate with the C-suite and, subsequently, enhance the role of public relations.
In the session titled, "Mastering the Art of Executive Positioning," Marci Kaminski, senior VP of public relations at Allstate Insurance, discussed how PR has helped to reposition the company's leadership vis-à-vis its various stakeholders.
"We all know that CEOs drive reputation at all of our companies and we must keep this firmly in mind as we move forward," Kaminski said. "It's not just declining trust in corporations or CEOs, but actually in PR as an industry. It's most important who you are, and not what you sell."
To meet these challenges head on, Allstate created a "Reputation Scorecard," which is reviewed by the company's board of directors.
"This is a Fortune 100 corporation and our board of directors actually sit down and evaluate risk from a reputation standpoint," Kaminski said. "That's quite the hallmark of how important [brand reputation] is to us."
'IDEAS LAB'
Kaminski stressed that because reputation is a "such a soft science," it's crucial that Allstate be able to measure reputation and prove its value. "We're asking our companies to take, in many cases, a large investment in a pretty big leap of faith, so the question is, how does measurement, and how do metrics, play into this?"
Allstate also employs an "Ideas Lab," which develops innovative vehicles for its CEO (Thomas Wilson) to stay engaged and drive brand reputation.
Kaminsky pointed to an i study Allsatate conducted showing that two-thirds of consumers said their perception of top leadership affects their thinking about a company's reputation either to a "moderate" or "great" degree. Just 7% of respondents said there is absolutely no link between perception and brand reputation.
"Even a celebrity CEO cannot overcome shoddy products or poor quality service," Kaminksi said. "The haze at the top cannot be ignored. We say that we, literally, live in a 'reputation economy.'" PRN
CONTACT:
Jeff Dailey, @jeffdailey; Krista Conte, krista.conte@allstate.com.
This article appeared in the November 4 issue of PR News. Subscribe to PR News today to receive weekly comprehensive coverage of the most fundamental PR topics from visual storytelling to crisis management to media training.