When Twinkies parent company Hostess went out of business late last year there was an outpouring of sentiment from millions of people for the spongy cake with the creamy filling, which dates back to 1930.
Saying goodbye to such an iconic brand was hard to, er, swallow for a lot of older consumers, who equate Twinkies with their childhood.
So it came as little surprise when it was announced in March that Hostess would have new owners. In June, new management announced that Twinkies (and other Hostess brands such as CupCakes and Zingers) would return to stores nationwide starting in mid July.
"It was clear that America wanted this product back on the shelf and that set the stage for a fully integrated advertising/PR/guerilla marketing campaign," said Hannah Arnold, a principal at LAK Public Relations, who worked closely with ad agency Bernstein-Rein on the relaunch. "We had every one of those elements in play."
The relaunch campaign, dubbed "The Sweetest Comeback in the History of Ever," featured pre-launch PR and marketing programs, including a new website with a countdown to the launch and street teams that hit some major markets (Chicago, Los Angeles and New York) to drive engagement. There also was social sharing of self-made Vine videos around the theme of "Prepare Your Cakeface."
The campaign was significantly expanded the day of the launch (July 15), with a Hostess food truck manned by "Twinkie the Kid."
The "Twinkie" truck initially drove to Midtown Manhattan to pick up NBC's Al Roker and then drop him off at Rockefeller Center, where Roker and his "Today Show" co-hosts tossed Twinkies into the crowd.
The campaign had solid returns: From late June through mid July Hostess generated 372 million total Twitter impressions and a 2,100% increase in Instagram followers.
It also garnered 500,000 new Facebook fans. What's more, just three days after the snacks returned to shelves, Hostess received orders for an additional 100 million units of Twinkies and CupCakes.
HIT THE RESET BUTTON
"The most important thing was to make sure it was relevant and fresh," Arnold said. "It was a once-in-a-lifetime opportunity to relaunch a brand with tremendous nostalgia. But at the same time, you can't rest on your laurels."
Nutritional value aside, the return of Hostess brands raises some key questions about what PR pros can do to help revive once-popular brands that, for whatever reason, went away for a certain period but then came back. It's a delicate needle to thread: Communicators must harness the nostalgia that's inherent in traditional brands but, at the same time, contemporize the product and/or service.
Tara Naughton, senior VP of consumer marketing at MWW, recommended three tips for communicators who are assigned to give a brand a second life:
1. Work collaboratively across marketing disciplines, rather than in silos.
2. Develop strategies that help to personalize the brand among consumers.
3. Practice creative storytelling that can cut through the clutter and be relevant for any media platform.
GREAT EXPECTATIONS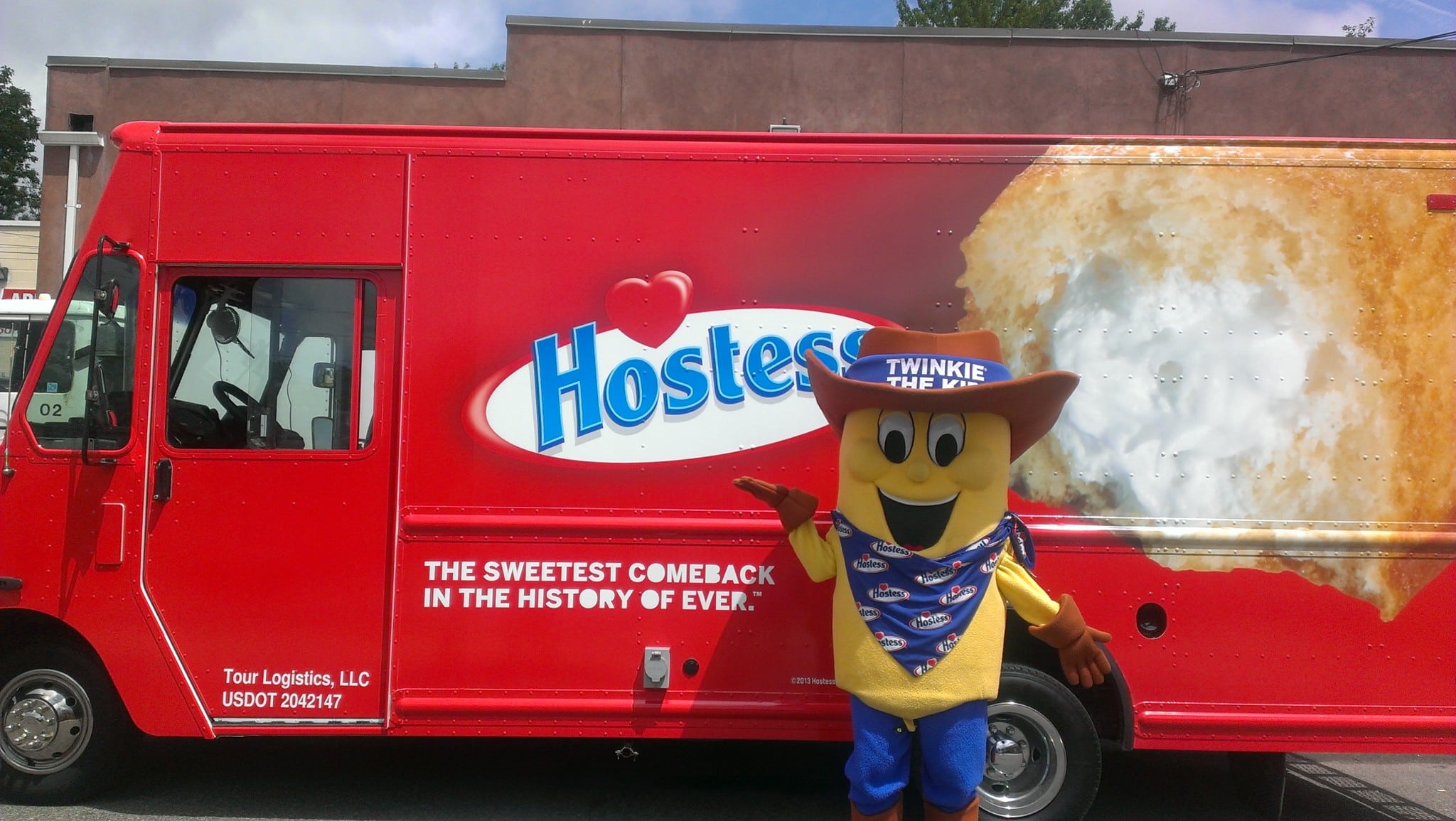 "It's about knowing the brand and having the right brand platform," Naughton said. "The expectation of consumers today is that brands listen, so you need to think about the next five years of Twinkies and what role they will play in consumers' lives."
Lisa Rosenberg, chief creative officer at Allison + Partners, stressed that the challenge for PR executives in reviving brands is to build on the momentum afforded by consumers.
Naughton added, "Today's consumers just aren't inheriting brands like they used to do. As Twinkies moves forward, [Hostess] needs a long-term view for building strong relationships between the brand and new consumers. People love a comeback and consumers love to feel like they are being heard."
CONTACT:
Hannah Arnold, harnold@lakpr.com; Tara Naughton, tnaughton@mww.com; Lisa Rosenberg, lisa.rosenberg@allisonpr.com.
3 Tips on Reimagining a Brand
▶ Discover the emotional equity of a heritage brand.
Having been part of the resurrection of the Harley-Davidson brand over our agency's 31-year history, from 1979 to 2010, experience says that rebirth begins with intimately understanding the equity of that brand from a loyalist or enthusiast point of view. Like Harley, Twinkies has lasting and tangible brand equity with its consumers. It's not the rational features and benefits, though. Nobody can rationalize the nutritional benefits of devouring a box of Twinkies. It's the emotional equity that matters. Identifying, understanding and relating to that emotional resonance is step one in reimagining a heritage brand like Twinkies.
▶ Rekindle the love affair between a once-dominant brand and its base of enthusiasts.
Ignoring the rational trends of healthy snacking and avoiding hollow carbs, the Twinkies brand appeals to that frequent dose of indulgence we all crave. Americans love to reward themselves several times a day in small ways. One reward may be scarfing down a Twinkies snack and the accompanying rush of "I know it's not good, but it feels so good."
▶ Don't look back; the future is ahead of you.
Finally, rekindling that love affair with an iconic brand like Twinkies that lost its way over the years requires more time and effort helping consumers bask in the glory of the moment versus sharing memories and good times of the past. There's nothing more pathetic to consumers than dead and dying brands that roll out long-dead mascots, air old TV commercials and play off ideas from yesteryear in the name of nostalgia. A successful rebirth of the Twinkies brand requires new ideas that are implemented in fun ways that create relevance for the brand among new generations of cream-filled sponge cake enthusiasts.
Doug Spong is the founder and president of Carmichael Lynch Spong. He can be reached at Doug.Spong@clynch.com.
This article appeared in the July 29 issue of PR News. Subscribe to PR News today to receive weekly comprehensive coverage of the most fundamental PR topics from visual storytelling to crisis management to media training.