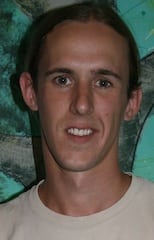 Albe Zakes
We've all seen case studies showing how the world's top consumer brands are forging new and deeper relationships with their customers on Facebook. Yet there are many more start-up companies than there are colossal consumer brands, and their stories can be at least as enlightening. At PR News' Facebook Conference, which will be held on Dec. 1 at Washington, D.C.'s National Press Club, Albe Zakes, global VP, media, at TerraCycle Inc., will present a case study showing how "upcycling" company TerraCycle has used Facebook to expand its customer base. Zakes gives us a preview of his case study in the following Q&A.
PR News: Who manages TerraCycle's Facebook account?
Albe Zakes: We manage our Facebook directly in-house. After having it be a management by committee for many years, in early 2010 I hired a full-time manager to handle our social media networks, including Facebook.

PR News: What kind of budget do you have for social media?

Zakes: Very minimal. Aside from the salary of the social media manager, we do allocate costs for prizes and fulfillment of those prizes, which are usually TerraCycle prize packs for bonus donations for TerraCycle Brigade members.
PR News: What are the business objectives for your Facebook activity?
Zakes: There are several areas of focus including consumer engagement and empowerment, market research, support for our marketing and PR campaigns and a forum for customer service and for our participants to share successes.
PR News: How do you measure success and present data to senior leadership?
Zakes: Success on Facebook is measured by the consistent level of engagement and interaction we have with our TerraCycle fans. We are much more concerned with the quality of conversation and active users than with producing a large quantity of fans.
Data that's presented to senior leadership is comprised of top commented posts, articles that received the highest click rates and interactions on our Facebook page. Using Facebook Insights, as well as other software programs, we can show executive management what types of promotions, posting, contests and concepts are most well received.
PR News: How does Facebook level the playing field for smaller and start-up organizations?
Zakes: Facebook gives smaller organizations an equal playing field because it gives them access to their target audience with the ability to gain valuable, instant feedback. While smaller companies will never be able to outspend larger competitors, Facebook can create an engaged consumer base without tremendous marketing or advertising costs. Big companies spend millions of dollars for statistical data, but now all companies can gain necessary information to better serve their markets.
PR News: What's one tip you'll offer attendees at the Dec. 1 Facebook Conference on how to do more with less on social media?

Zakes: If your budget is limited, one of the most fundamental yet beneficial strategies for Facebook is asking strategic questions that produce information about the wants and desires of your customers. Market research is expensive and cost prohibitive for small to midsize businesses. TerraCycle has effectively used the "Question" function on Facebook to determine packaging changes, new products to launch and new materials to collect and recycle based on the feedback from our fans.
Hear more from Facebook experts like TerraCycle's Albe Zakes at PR News' Facebook Conference on Dec. 1 in Washington, D.C.