The theme for this year's Counselors Academy spring meeting—which took place in Austin, Texas—was dubbed "WEIRD," an acronym for Wired, Entrepreneurial, Imaginative and Results-Driven. The moniker of the meeting was a play on the city's slogan: Keep Austin Weird. And while the theme had a When-in-Rome vibe, the major takeaway for the 145 communicators attending the conference was that if PR agencies are going to thrive in the future they're going to have to play it straight.
Despite the Wild West quality of social media and online communications—not to mention chasing the latest shiny new technology—PR execs and communicators need to keep their feet planted firmly on the ground to deal with an increasingly competitive marketplace.
They have to get out of a rigid PR mindset and become much more business-oriented, according to several speakers at the conference.
They need to know their way around a spreadsheet and an org chart. They need to burrow in the weeds of their clients' markets. They must get comfortable with IT, finance, human resources and other business disciplines that PR folks have traditionally avoided.
The explosion of content marketing plays into the ability of PR agencies to tell a compelling story, of course, but without a comprehensive business strategy on how to monetize the content, PR pros may be just spinning their wheels.
MCKINSEY & CO. MODEL
"Content can be really expensive to create and if you can't justify the expense for it, it's game over," said Bryan Scanlon, president of Schwartz MSL, who spoke at a session titled, "Beyond Content is King: Monetizing Digital Content and Social Connectivity."
He added, "There's so much pressure to give cool ideas to clients, and the reality is we have to give them ideas that move the business."
Indeed, Scanlon stressed that in order to propel their top and bottom lines, PR shops have to do a much better job at understanding their clients' business. "A thousand times I've answered a difficult question in a pitch with, 'You know I'm not really an engineer or an expert in IT, my job is to get the word out.' True," he said. "But, if you really want to distinguish yourself, be an expert in the business. I hate ties, but I think [the PR field is] going to look a lot more like McKinsey & Co. in the future."
He added, "If you're going to go grab all this revenue, you need to understand not only the mechanics, but you better understand who the client sells to and why people buy. And, guess what? A lot of them don't know. So if you can tell them that, that's your whole model."
THE PATH TO PROFITS
Another topic of discussion was how PR agencies can grow organically and better manage their business for profitability.
"You have to get out of a '08/'09 mindset," said Ken Jacobs, principal of Jacobs Communications Consulting, referring to the economic crash several years ago.
"Our industry is bouncing back; most agencies should be billing more. You're paying more for rent and more for technology," Jacobs said. "Your rates are not only paying for that, but also are paying your salaries."
Jacobs shared a dozen questions that senior PR execs must ask themselves if they want to achieve (and maintain) profitability.
Here is a sample:
▶ Are your salary/overhead profit ratios in line?
▶ Are you disciplined when creating new client budgets?
▶ Do you track how much time tasks/projects actually take versus what you budgeted?
▶ Are you using appropriate billing rates per staffer?
▶ Do you have clients who'll never pay you what you expend on their behalf?
▶ Do you have clients on whose behalf you lost a substantial amount of money last year, with no new, more profitable business in sight?
The last question deserves to be answered with another (rhetorical) question: These clients are your partners why?
"We talk to clients about a lot of things, but we don't talk about money," Jacobs said. "There are gaps between the fees you're budgeting for and the time spent" building and executing PR campaigns.
Amid the dizzying number of conversations that PR agencies are now trying to influence, this is now the most important conversation of all. PRN
CONTACT:
Ken Jacobs, ken@jacobscomm.com., @KensViews; Bryan Scanlon, bryan.scanlon@mslgroup.com.
What Are Your Top PR Priorities?
During the Counselors Academy spring meeting PR News asked several PR agency managers about their main priorities for the rest of this year and early 2014. Here are some of the responses: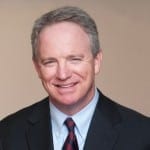 Tom Garrity, President The Garrity Group
We need to build upon the economic recovery by continuing our focus on market research to position the agency as a subject matter expert on New Mexico residents' perceived favorability and trust of leading industries and professions in the state. As part of our three-year research project, called The Garrity Perception Survey, we will focus on how to leverage an aspect of our proprietary research addressing how residents access news and information.
Eric Morgenstern, President-CEO Morningstar Communications
We just moved into new offices, and dumped the cubicles while improving our physical environment. These changes were specifically designed to improve collaboration and increase energy levels and vibe. We're strengthening our digital skills and operations; eliminating one-time projects (we only accept new clients with annual programs), and expanding our intentional networking and attraction marketing in order to get the clients we want the most to reach out to us.
Carolyn Ray, Managing Partner CASACOM
Our top priority for 2013 is managing our unique culture. In our industry, finding and retaining talent is a priority. However, we have found that the true complexity of talent management goes beyond skills; that first and foremost, we must sustain the CASACOM brand. During the past 12 years, nurturing our distinctive brand has become vital to our employees and clients. As we grow, we are cognizant that the people we hire must reflect our culture and our values.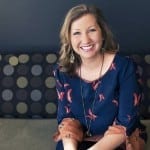 Amy Rosendahl, Public Relations and Social Media Manager Deep Group
We have four priorities:
▶ Assess employee progress with mid-year and annual evaluations, including peer reviews and self-assessments.
▶ Evaluate vendors and budgets for outside resources based on our PR revenue estimate for all clients. This includes media database and media monitoring companies, as well as contract/freelance support.
▶ Carefully edit our database of key reporters. This list contains the contact details of the publications and journalists that pertain to our industry and are valuable in reaching our target audience.
▶ Build master calendars for media outreach according to our clients' news schedules and, more important, publications' editorial calendars.
This article appeared in the June 17 issue of PR News. Subscribe to PR News today to receive weekly comprehensive coverage of the most fundamental PR topics from visual storytelling to crisis management to media training.