There's no telling how this picture will end. By cancelling the planned release of The Interview following a cyber-attack on the company, Sony Pictures has started to stop the hemorrhaging resulting from the crisis. But the film studio remains on the defensive. It still has to repair relations with several Hollywood stars who were pilloried by Sony Pictures Chairman Amy Pascal in email exchanges that the hackers made public. In addition, Sony now must deal with the fallout from its 11th-hour decision to pull The Interview from its Dec. 25 release. Some members of the Hollywood community have accused Sony of capitulating to North Korea, which the FBI says is behind the hacking. It is a fast-moving story, with multiple parts.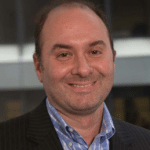 We asked PR executives who specialize in crisis management about repercussions, how Sony can control the damage and where it goes next. In general, our panel gave Sony good grades so far, praising its directive to media to refrain from publishing the hacked emails. Yet Lexicon's Steven Fink feels Sony should have vetted the threat to theaters. "The crisis hasn't been negated," he said.
Juda Engelmayer, Senior VP & Group Director, 5WPR: The concerns surrounding the movie The Interview and the Sony hack raise intriguing PR questions. The most ardent sceptics wonder if this is a giant ruse perpetrated by the marketers of The Interview. Doubtful, as the level of vitriol in the hacked emails between Sony executives about celebrities and other people serve to do more damage than good. Indeed, the hacking episode reveals a huge weakness in our use of technology. Nothing we say is private anymore; that is a problem. Sony is handling it right by standing by its people and demanding that others—including the media—destroy any data received. While the media will help spread gossip, a company should stand by its employees as long as the comments do not cross ethical boundaries. No one wants to be the next one caught saying something shocking about a colleague or business partner, but until we reach that utopian ideal, Sony and other hacked companies are stronger for defending and protecting the right to privacy, even as they know it will not stop the gossip. The moment companies and organizations back down and turn on their own, only the true saints in this world will ever be safe.
Steven Fink, President, Lexicon Communications Corp.: Discussing this issue last week the question would have been framed: Should Sony go ahead with its planned release of the movie, The Interview, the devil be damned, full speed ahead? Or, should the company give in to the blackmailers' demands?
It's awful to capitulate to a blackmailer's demands under any circumstances, but before entertaining any decision we would have to know whether: a) the threat is real and b) acquiescing will negate the threat. Sony made its decision without either of these two critical conditions being satisfied, and that's a problem for the film studio.
The crisis, then, has not been negated; it only has been tabled, with more than a 50-50 chance it will reappear down the road now that the hackers/blackmailers see how easy it is to bring a company to its knees without firing a shot. Kicking the can down the road, as Sony did, is not sound crisis management strategy.
We would have tried first to reach out to the "Guardians of Peace" to negotiate a cease fire. If—and it's a big if—a dialogue could be established, anything is possible. Assuming North Korea is behind the threats and the leaks, I would reach out to Dennis Rodman, Kim Jong-un's new BFF, and use him behind the scenes as an intermediary. Incidentally, it's not too late. There may be certain compromises (e.g., edits to the film, money changing hands, etc.) that could be made that would satisfy the hackers.
A better analogy is the 1940 film, "The Great Dictator," a roman à clef lampooning Hitler and Mussolini just as the two of them were coming to power on the eve of World War II. Nazi Germany and Fascist Italy pressured writer-director-star Charlie Chaplin and his studio, United Artists, not to release the film under threat that all U.S. movies would be banned throughout Europe, which Hitler controlled. Chaplin, head of his own studio, would not back down and nothing ever came of the threat.
Notice that Sony's decision was made after the country's largest movie theater chains, including AMC and Regal, announced they were not going to show the film because of the so-called "Christmas Surprise" card, interpreted to be a threat of violence in or at theaters showing the film. So Sony can try to save face by saying it didn't capitulate to blackmail demands; it was the theater chains that folded.
But that's not really a crisis solution either. Sony may have to write this one off and suffer ignominious defeat, understanding that no matter what it does, more embarrassing emails most likely will be released. So the studio will wind up with even more egg on its face, instead of the potential of having blood on its hands.
In every crisis, there usually is an opportunity. In this case, every other studio has been put on notice: You could be next. Beef up your corporate firewalls and start deleting embarrassing emails. In today's unpredictable world, you never know what some lunatic might object to, or who might be targeted next.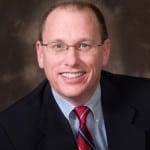 David Johnson, CEO, Strategic Vision: Sony Pictures Entertainment Chairman Amy Pascal and Sony have been reeling since the company's records were hacked. Most damaging for Pascal, an ardent supporter of President Obama, was a racially charged email. It said the President must enjoy Django Unchained, 12 Years a Slave and Kevin Hart films. Sony's stock has taken a hit from the crisis. Pascal has apologized. But can she survive? Yes; however, in addition to what has been done, she should:
Address Sony employees regarding the crisis
Hold a press conference; apologize and redirect focus to the real issues: the hacking and terrorist threats.
Frame this as Sony against North Korea. Sony is under attack for defying a repressive regime
Announce how Sony will change its corporate culture
Stop using lawyers to shut down news reports on the emails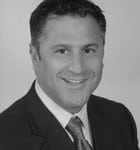 Harlan Loeb, Global Chair of Crisis & Risk, Edelman: Treat your email like copy for a story on the front page of The New York Time s. While crisis communicators have extended this proviso to clients more generally on strategy documents for decades, the near certainty that a company will experience a data breach now extends to what was once thought to be the 'private' domain of email. Sony certainly has learned this painful lesson the hard way.
The rule of thumb: If you would not make the statement publicly, then don't make it on email, text, Twitter, Facebook, Instagram and any other cyber tool. Emails can never be contextualized for audiences that don't know the players, so wait to push 'Send' until you're certain it's G-rated or you're comfortable with what could quickly become unwanted celebrity status and a pink slip.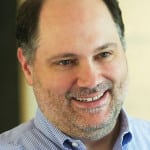 Bill Nowling, Senior Partner (Detroit), Finn Partners: I don't think anyone is surprised a motion picture executive would have strong opinions about dominant personalities working in the film industry. Still, it is a blow to the brand when those sentiments make their way to the public arena.
That's why I give [Amy] Pascal and other senior Sony executives props for making a round of mea culpa calls last week to colleagues and key stakeholders on the receiving end of some of the more poorly chosen comments in those internal emails. A sincere apology goes a long way, especially with the people who are most important to your business.
In addition, Sony's decision to push hard by reminding reporters that it intends to preserve its legal rights against anyone who publishes its stolen property was smart. Some see this as heavy-handed, but it helps focus some of the coverage on the theft of the emails, which was the original event.
Communicating swiftly, and honestly, with key stakeholders is a crucial part of any crisis response plan. So, too, is returning to proactive messaging about your company.
CONTACT:
Juda Engelmayer, jengelmayer@5wpr.com; Steven Fink, sfink@lexiconcorp.com; David Johnson, djohnson@strategicvision.biz; Harlan Loeb, harlan.loeb@edelman.com Bill Nowling, bill.nowling@finnpartners.com
This article originally appeared in the December 22, 2014 issue of PR News. Read more subscriber-only content by becoming a PR News subscriber today.