When Coldwell Banker started using Pinterest as a PR and marketing vehicle last year, it was a fairly modest effort. The real estate company would pin select pictures of properties on its Pinterest page and call it a day. Recently, however, the 109-year-old brand significantly changed its tune about the photo-sharing service. "We put the focus on how [Pinterest] can help elevate larger campaigns," said David Marine, VP of brand engagement at Coldwell Banker.
For example, in early February the company started to pin pictures of dogs and the homes of their owners onto its Pinterest page, along with tips about how to make homes more pet-friendly. The pins were designed to promote a new ad campaign, titled "Home's Best Friend," which debuted during the 87th Academy Awards.
"The [ad] campaign is the hub, while all the different media outlets are the spokes," Marine said. "And Pinterest has proved to be a great traffic driver and engagement tool." Indeed, since Coldwell Banker changed its strategy the average number of monthly views for its Pinterest page has doubled, to one million.
"People want to focus on pretty pictures, but the content and the copy surrounding the pictures are very important," Marine said. "Adding descriptors ultimately is what makes [the pin] more discoverable."
Coldwell Banker's Pinterest effort coincided with a Wall Street Journal report last month saying that Pinterest is discussing a $500 million round of funding, which would value the company at roughly $11 billion.
Around the same time, Bloomberg reported that another social media channel, Snapchat, is looking to raise as much as $500 million, which would value the ephemeral-messaging service at up to $19 billion.
With additional funding Snapchat and Pinterest likely will grow their services, land more market share and expand globally.
Both platforms already have massive reach. Snapchat delivers more than 700 million disappearing snaps daily, while Pinterest has 70 million users, 80 percent of them are women.
For some brands—both B2C and B2B—Snapchat and Pinterest already are part of the marketing equation.
"For us, Snapchat has proved to be a useful vehicle for amplifying our brand awareness and content marketing efforts," said KC Geen, senior manager of social media at online food delivery service GrubHub, which started using Snapchat in 2013.
GrubHub's snaps feature user-generated content, contests, giveaways and promotional codes. The company makes sure to interact with nearly every incoming snap (seven days a week) via personalized gifs, videos and doodles.
Geen said the disappearing feature offers a unique opportunity for brands. "Since you can't search back through your history like some other platforms, it encourages our followers to come back each day, looking to engage with us through new content. It also forces brands to be really creative and push out quality content every single time in hopes of keeping their followers engaged."
Measuring success on Snapchat can be tricky since there are few metrics to determine ROI.
"The best gauge of success for a program or piece of content is the number of story views and view completion rate, which is the percentage of people who started and finished your story," Geen said.
She added: "And for the success of your overall Snapchat channel, I'd recommend monitoring your brand's follower count and score, which can be seen as a basic reflection of your account's engagement with your followers."
NEW LEVERS
In the same vein that brands find ways to leverage disappearing snaps, companies also have to look beyond Pinterest simply as a place to show off visual storytelling.
"Pinterest is one of the most under-optimized social networks," said Jon Accarrino, VP of marketing and communications at B2B software company Red Touch Media, which regularly uses Pinterest as a recruitment tool.
"We're not just promoting our technology services, but the company culture," he said. "We have tons of visual content, whether it's showing office birthday parties or a sense of fun in the office. Pinterest has been a major traffic driver to our website, specifically our job listings."  
3 Tips for Launching a Snapchat Campaign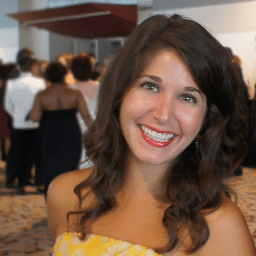 Since launching in July 2011, Snapchat has emerged as a major social media player. The photo-driven direct-messaging app can be a fun and powerful platform for brands. But for many PR managers, the app still is new (and sometimes scary) territory. With that in mind, below are tips to consider should your brand want to launch a Snapchat campaign.
1. Know your audience. You may be excited to get on Snapchat, but before you do, take time to evaluate whether it makes sense for your brand or organization. The majority of Snapchat users are younger than 25. Pay attention to your target demographic and make sure Snapchat is a channel it uses. Of course, knowing your audience is key to beginning any PR campaign.
2. Embrace it. Do you normally adhere to marketing-brand guidelines for logo usage and creative style? Well, you're going to have to loosen those restrictions to engage the Snapchat culture. Its users want you to be fun and authentic. It's okay if the message isn't polished; that's the point. On Snapchat brands are able to speak to their audiences in new and personal ways. Snapchat feels more like a one-on-one conversation than brand marketing, and that's key.
3. Campaign goals. Unless your brand can afford to chalk up the (rumored) hefty spends for Snapchat advertising, you have to make sure everyone on your team is on the same page about campaign goals. Connecting with fans on Snapchat is mainly about showcasing the brand voice and creating awareness. It's a place to take risks and test marketing messages. With very few data points currently available, it will be hard to prove the ROI for the number crunchers on your analytics team. Still, the platform is a great place to get fan feedback and fuel interaction.
If you're ready to try Snapchat as a marketing tool, make sure you have a personal account. If you feel comfortable and confident with the app, then it will make the whole process much easier when you go live with the brand. Brush up on those food and sunset pictures and start snapping.
Lara Nicotra, marketing manager at 16 Handles, wrote this sidebar. She can be reached at lnicotra@16handles.com
(To learn more about how to use Snapchat, sign up for PR News' Webinar, "Create Snapchat Content and Reach New Audiences," which takes place Thursday, March 19, 1:30-3 p.m. ET. To register, go to prnewsonline.com.)
CONTACT:
Jon Accarrino, @accarrino; KC Geen, kgeen@grubhub.com; David Marine, @david_marine
This article originally appeared in the March 2, 2015 issue of PR News. Read more subscriber-only content by becoming a PR News subscriber today.