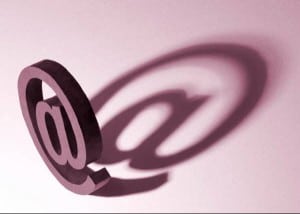 Two people are sitting not five feet from one another in the same office, but still feel compelled to email each other all day. Can you say "time suck?" The syndrome is one of the more frustrating aspects of internal emails, according to an informal poll of PR News' readers.
The query, which we distributed on both our Facebook and Twitter accounts, struck a chord with our audience.
Perhaps that's because internal communications is so vital to ensuring that everyone in-house is on the same page when it comes to brand reputation and enhancing corporate culture. Effective email communications is the first step toward sustaining those goals.
With that in mind, here are some of the most frustrating mistakes PR folks see in internal emails— and an opportunity to remedy them.
Lisa Blinn: Distribution list is too long, actionable items are unclear, errors in grammar and spelling.
Dre Davis: NOT removing the email thread below.
Pauline France: When people ask about something that was clearly outlined throughout an e-mail thread, making it obvious they didn't read/scroll down
Julia Hendrickson: Poor grammar and misspelled words. Internal or external - your brand should be represented in its highest form. Including the written word.
Jo Hughes: Reply to all
Amy Widdowson Mains: Passive aggressive statements. Lack of assignments. Snark.
Skyler E. Nimmons: Your vs. you're
Michael Vari: Not actually reading the original email and therefore not responding effectively or answering the questions put forth.
What do you think should be added to the list?
Follow Matthew Schwartz: @mpsjourno1