In a digital age, when changes in marketing communications move at warp speed, rebranding campaigns have become somewhat routine affairs. Whether it's a name change, a new logo or rethinking business practices to boost their online presence, companies can't sit still. But there are some situations where a rebranding campaign definitely won't cut it. Cases in point: The Los Angeles Clippers and General Motors. Both organizations have recently been engulfed by controversy and are now starting to seek a path out.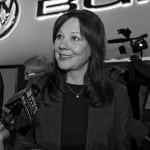 In late May it was announced that former Microsoft CEO Steve Ballmer agreed to buy the Clippers for $2 billion. The sale followed a major scandal in which current owner Donald Sterling was caught on tape making racists comments; Sterling was subsequently banned for life from the NBA. (Shelly Sterling, Donald Sterling's estranged wife, reportedly will seek a court order confirming her as owner of the team and forbidding her husband from any say in the sale.)
Meantime, GM has been wracked by scandal concerning why it took more than a decade to recall defective cars that have been linked to at least 13 deaths.
An internal investigation GM released earlier this month lays out a narrative of incompetence and neglect, specifically citing poor communications, per The Wall Street Journal.
So where do these organizations go from here, and how can PR execs play a key role in helping to drive legitimate change, both internally and externally?
"It's a medical approach," said Jason Maloni, senior VP and chair of the litigation practice at LEVICK. "You can cut out the cancer, but there's a rehab program that follows any major procedure. Both organizations need to reinvent themselves, and present new faces and leaders who will be the standard bearers of righting the ship and taking consistent steps to change their culture," he added.
NO QUICK FIX
These two examples can be used to outline broader principles and best practices for reputation rehab. PR pros have to pay careful attention to whom the company is hiring for leadership positions post-scandal, and what signal that hiring sends to stakeholders, Maloni said.
But it really starts with something that's core: Culture. One mistake that PR pros need to avoid is thinking that remedying what was previously a dire situation will take a few weeks to fix. "It's not a new coat of paint," said Robert Ludke, executive VP of the corporate advisory practice at Hill+Knowlton Strategies. "It takes a number of years."
Ludke shared three recommendations for PR pros who are tasked with changing a corporate culture in the wake of a serious scandal:
▶ Deploy all media channels to get the message out. "What you say is much more important than how you say it," Ludke said. "You don't have to worry about awareness among employees; they can't get away from the crisis, so you have to offer a new path."
▶ Listening to stakeholders cannot be underestimated. "Those in the communications and PR field need to stress the listening, rather than one-way communication," Ludke added.
▶ All hands on deck. "If GM is going to truly change, it can't be just [GM CEO]Mary Barra alone talking about change," Ludke added. "Everyone needs to talk about how they are going to improve the culture."
LONG HAUL
Another way PR pros can play a meaningful role in rehabbing scarred brands is to create a comprehensive plan to ensure that communications initiatives do not get stalled at any middle level, which beset GM, said David Johnson, CEO of Strategic Vision.
GM needs a "mechanism in place" so important information flows into the right hands, he said.
Indeed, both GM and the Clippers have to demonstrate a clear break from the past.
In the case of the Clippers, its PR pros need to "persuade fans and sponsors that the team is about winning and that's the culture," Johnson said. He added that the team also has to convince stakeholders that Ballmer has no intention of moving the club to Seattle (home of Microsoft). "They need to outline a five-to-ten year vision of what its doing as a team and how it's growing its roots" in Los Angeles, Johnson said.
Wiping Out Toxic Behaviors
Take it from a boss: We all report to someone. I figured out long ago that I work for my staff more than it works for me. It's in my best interests to create a creative, healthy workplace environment where my staff can produce its career-best work and live a fulfilling life. That's what generates ideas that seemingly defy gravity and yield happy clients. Here are three strategies for dealing with toxic bosses and inoculating the organization from its harmful ways.
▶ Focus on the behavior, not the person. Very few of us are willing to put our heads on the chopping block and call out a bad boss by name. Instead, you should identify the leadership behavior that is creating a hostile or unhealthy work environment. Don't name names at this point. Instead, inventory the root cause of what's holding back the organization from achieving its goals of financial success, employee productivity, customer loyalty and competitive success. Then develop ideas that will address these flawed leadership behaviors and enhance the reputation of the organizationin other words, your big-picture job description.
▶ Find a safe harbor for your ideas. Now that you have your well-thought-out answers to what behaviors are holding the organization back, you need to find a friendly audience to present your assessment of how to help the organization be all that it can be.
First, stay away from human resources. Truth be told, owners and C-suite execs often view HR as the complaint department every time it's too cold, too loud or too cheap around the office. Instead, have a nonthreatening conversation with your immediate superior regarding your observations and ideas for enhancing value. Go to your chief communications officer. If you're the CCO, go to the general counsel, CFO or president. Anyone other than the offending individual. Stay focused on the leadership behaviors and ideas for organizational change and your intentions will be pure.
▶ We all answer to someone. Make the call. If your efforts prove ineffective, muster some courage and identify the toxic boss by name. C-suite executives report to other C-suite executives or a board of directors. CFOs report to presidents. Presidents report to CEOs. CEOs report to board chairs. And board chairs report to boards of directors, which have a responsibility for (and an intolerance of) ineffective leaders who create workplace environments that handicap the success of organizations.
Odds are, you're not the only one naming names when it comes to that bad boss. As added protection, America offers so-called whistleblower laws for employees who lodge complaints against supervisors or officers of the organization. Legal shields may help to embolden your strategy of last resort.
This sidebar was written by Doug Spong, founder and president of Spong. He can be reached at doug.spong@spongpr.com.
CONTACT:
David Johnson, djohnson@strategicvision.biz; Robert Ludke, robert.ludke@hkstrategies.com; Jason Maloni, jmaloni@levick.com.
---
This article originally appeared in the June 16, 2014 issue of PR News. Read more subscriber-only content by becoming a PR News subscriber today.