As we ease into 2014 content marketing continues to play a vital role in generating sales ready leads. As I shared in my previous column, marketing is now accountable for driving revenue. PR, of course, is a part of marketing and must step up to the plate and assume its rightful role in co-creating a strategic content blueprint for generating "Revenue Marketing."
During a recent client engagement I was asked to help build such a blueprint.
Creating this document was an intricate process that entailed identifying the various stages of the buyer journey, identifying key prospect personas and anticipating buyer behavior at each point in his or her journey.
Next, we identified the required content type for each stage and what type of content was preferred by each persona at each stage and in what channels. It was an arduous, but necessary process culminating with the $64,000 question: How will all of this content get created?
▶ The 'Buyer Journey.' In the room were key people from the Revenue Marketing team, a few sales reps and folks from the Web crew.
The Revenue Marketing team needs the content blueprint so they can effectively create and execute campaigns—both nurture and trigger. The sales team has a keen sense of how its customers take this journey; the content it finds effective and the channels it uses for gaining access to this content. Sales reps use content to qualify a prospect.
The Web team has a vested interest, as it wants the best performing website possible; this means highly engaging and targeted content offers at all stages of the buyer journey, for all personas, and across all channels.
I've conducted more than 40 content blueprint workshops and, unfortunately, not once have I observed PR execs participate in the content blueprint process, before, during or after.
This is a glaring flaw considering the influential role of content in the buyer journey and the purpose of PR. Let's examine the role of PR and content and then take a look at a few steps to address this process gap.
▶ Improving the process.
PRSA (Public Relations Society of America) defines PR as "a strategic communication process that builds mutually beneficial relationships between organizations and their publics."
This definition was reset in 2012 (using crowdsourcing and public vote) based on the evolving role of PR, in large part due to technology. The earliest definitions of PR emphasized press pageantry and publicity, while more modern definitions incorporate the concepts of "engagement" and "relationship building."
Simple and straightforward, this definition focuses on PR as a communication process; a process that is strategic in nature and emphasizes "mutually beneficial relationships."
The current working definition of PR emphasizes relationships. PR needs an insightful content blueprint to understand whom its organization is serving. The question becomes, how can PR influence those relationships in the buyer journey through content they help produce?
▶ Multiple personas. Let me give you an example. Let's take a new product release and see how PR can use this as a strategic content play.
A press release answers the basic questions of what, who, why, when and how. For the PR team gathering this information, a product press release may need to influence multiple personas.
It will need to influence the product end-user; the product decision maker; the company's distribution channel and, perhaps most important, the business owner or CEO.
▶ Next steps:
1. If you are a member of the PR team, talk to your demand generation folks and understand what how they define personas and a buyer journey.
2. Work with the demand generation team on your next few press releases to understand how to create compelling content for your identified audiences, how to employ smart calls to action and how to push qualified leads to sales.
3. Start tracking your conversion rates from the calls to action. PR is as much a part of demand generation as any marketing campaign.
Unlike most other marketing campaigns driven by the vendor, PR is based on third-party endorsements and fosters trust and credibility. It's time for PR to reclaim its unique power in the marketing mix and demonstrate its pivotal role in the Revenue Marketing process. PRN
CONTACT: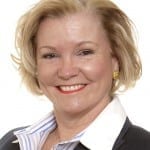 Debbie Qaqish is principal partner and chief strategy officer for The Pedowitz Group and author of "The Rise of the Revenue Marketer: An Executive Playbook" (BookLogix). She can be reached at debbie@pedowitzgroup.com.
This article originally appeared in the January 20, 2014 issue of PR News.