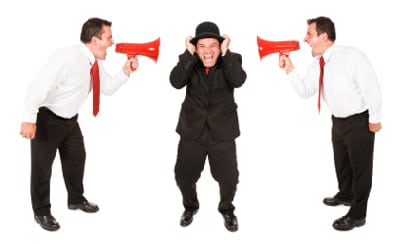 When pitching a story idea to the media, approach and timing are as important as the topic, product or client you're trying to promote. Calling at the right or wrong time makes all the difference. So does being too aggressive or lazy. Knowing who to contact, when to follow up and what to say when you get journalists on the phone can spell the difference between getting your client or your company in the news or missing out on a golden opportunity.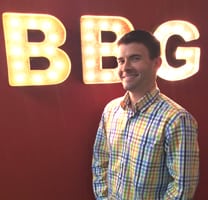 So, what are some mistakes that those of us in the media relations business should avoid at all costs? Why not ask the media themselves?
I recently reached out to several media contacts—ranging from a 20-year veteran network producer to a small market news anchor (DMA 186)—with one simple question: What are your PR pitch pet peeves?
One of the most common answers I received is frustration caused by the use of unnecessary rhetoric in press releases.
"The worst thing is when the lead is buried underneath paragraphs and paragraphs of how great your company is before getting to the actual event or story that's being pitched." - Former CNN producer
But as we all know, initial contact is the just the first step in the pitching process. Then comes the follow-up outreach, and a popular pet peeve among the press is calling during crunch time.
"Please don't pitch in the absolute midst of breaking news. It's important for PR people to remember when shows are happening and breaking news is happening. Unless it is related to the breaking story, wait!" - TV news manager with top 10 market experience
"The cardinal rule in journalism is never miss slot [TV term for deadline], so nothing frustrates me more than having to talk about something taking place next week when I'd rather be finalizing today's story." - 15-year industry veteran
In addition to knowing when to call, it's important to know who to call. Another thing that really gets under the skin of the media pros polled is when PR folks send a blanket email to the entire newsroom rather than taking the time to determine who is the most appropriate contact.
"Nothing irritates me more than to see the same identical email addressed to five different people in the newsroom." - TV anchor in Indiana
"Sending the same pitch to everyone in the newsroom. Either send it to a catch-all newsroom address (if they have one) or, better yet, find out what producer/assignment editor is best to direct it to." - TV producer in Jacksonville, FL
While we're on the subject of laziness, this next pet peeve from a friend in the media is humorous but, sadly, is more common than you might think.
"Misspelling my name in the introduction even though my email address is my name. Also, when they say 'It was great talking to you yesterday' when we never talked." - TV producer in a top 30 market
Lack of availability is also a big no-no among those who responded to my inquiry.
"It's really annoying when a press release is sent out and then neither the listed media contact nor the CEO is available for follow-up questions, because there are always follow-up questions." - Newspaper business reporter in North Carolina
"When you pitch an expert or topic and then aren't able to deliver the person. I understand that scheduling conflicts happen, but don't promise what you can't deliver." - TV executive producer in Colorado
So what can we all learn from these errors committed by our colleagues? First, all public relations professionals should have a thorough understanding of newsroom etiquette. Secondly, media outreach should not be handled hastily, but instead approached with a well-thought-out earned media strategy.
By thinking of the press as a partner, rather than as a resource, you enhance the chances of landing a prime-time interview, cover article or lead story for a client or for your own organization.
David Hamilton is the director of earned media at Burkhead Brand Group (BBG). Prior to joining BBG, he was a television reporter and host for several national networks and regional affiliates. Follow Burkhead Brand Group: @BBGintegrated