January 24 | 8:30 - 11:30 a.m. | NYC
Master the writing skills needed to craft effective and engaging written communications in any medium.
Without writing, there would be no public relations. Even as technology continues to advance and the discipline incorporates data and analytics, writing remains the bedrock of everything communicators do. In fact, communicators write more than ever before: emails, social media posts, press releases, blogs and speeches are just the beginning. This PR News Writing Workshop will build the skills communicators need to smoothly switch between writing for different mediums while keeping copy concise and clean.
At this PR News workshop, experts in written communications will offer attendees exclusive insights into what it takes to become a great writer. Whether you're writing a press release or a witty tweet, this workshop will supply you with tips that will make your writing concise and engaging.
Speakers
Writing Workshop Agenda-at-a-Glance
---
---
---
---
---
---
Writing Workshop Detailed Agenda
8:00 a.m. – 8:30 a.m.
Breakfast and Networking
---
8:30 a.m. – 9:15 a.m.
Common Writing Mistakes That Will Slow Down Your PR Career
Good writing is about more than just using the right words. If you're constantly writing in the passive voice and making grammar mistakes it won't matter how impressive your vocabulary is. Every writer has blind spots, but it takes work to realize and correct bad writing habits. Proofreading is another essential skill for communicators, but one that's hard to find the time to really master. In this session, we'll expose some of the most common writing mistakes and give attendees tips on how to correct them.
You'll learn how to:
Avoid the passive voice to ensure your writing is active and engaging
Use punctuation correctly to avoid the ire of journalists
Spot and correct common grammar mistakes without relying on spell checkers
Get rid of unnecessary words and sentences for clearer writing
Speakers:
---
9:15 a.m. – 9:45 a.m.
How to Make Words Matter in the Visual Realm of Social Media
Jeff Meltz, senior social media producer for Sony Corporation of America, will show Writing Workshop attendees how he and his team balance words against visuals on Sony brands' social media channels. Jeff is going to share his insights and case study examples on telling stories on social, audience expectations and how to workshop social media copy to make sure it aligns with your brand's tone and voice.
You're learn how to:
Craft and test social media copy to make sure it aligns with your brand's tone and voice
Be sure that you understand the intent of a social media post
Match your content/story approach to the appropriate community
Test and measure to inform future posts and campaigns
Gain audience insights from your social media posts
Know when copy shouldn't be the hero of your posts
Speakers:
---
9:45 a.m. – 10:00 a.m.
Networking Break
---
10:00 a.m. – 11:30 a.m.
Media Pitching Clinic: Work in Teams and Have Your Pitch Evaluated by Journalists
This interactive session will give you the chance to test your expertise in crafting great email pitches. Our pitch writing trainer will lead you in an exercise where you'll work in groups and develop a winning subject line and pitch and present it to our panel of journalists, who will give you their real-time (and frank, but good-natured) on-site feedback.
A few of the topics we'll discuss:
Conducting genuine and mutually beneficial social media outreach with journalists
Examples of the kinds of content and resources most sought after by the press
Which email formats and subject lines are most likely to get noticed, and the best and worst times to send them
How to build trust with journalists—and steps to take if you inadvertently burn bridges
Which live events journalists are most likely to attend
If and when to offer a reporter an exclusive story
Speakers:
Rob Manfredo
Vice President, Media Relations
FleishmanHillard
Read Bio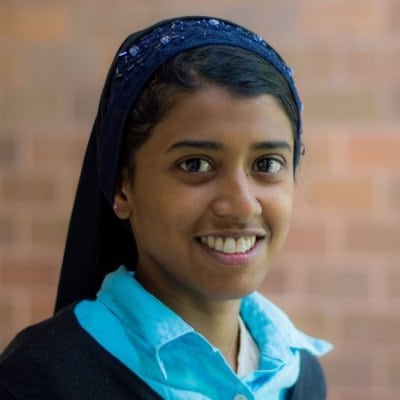 Fahmida Rashid
Senior Writer
Infoworld
Read Bio
Pricing
Cost: $700 per person and includes access to trainer presentations.
Testimonials
Don't take our word for it. See why hundreds of your peers have attended PR News conferences!
This was a great event. Not only were the speakers knowledgeable and engaging, but the attendees were awesome. And networking was great!
Communications Manager, CIGNA
Great conference, speakers and venue! Loved the clean, candid approach of all speakers towards the challenging environment of social media.

External Relations, US Operations and Marketing North America, Procter & Gamble
The ability to download PDFs of the presentations is awesome. It will be great to share with colleagues who were unable to attend.

Associate Vice President, Finn Partners
I learned more in one day than I've learned all year!

Director, New Media, American Heart Association
I was so impressed with the overall event. The quality of the presentations was top-notch, and the ability to network with like-minded people during the breaks and at lunch was invaluable.

Director, Global Media Relations, SAP AG
This was one of the best conferences I've ever attended.

Social Media Manager, Nautica
I thought it was incredibly relevant to the audience. I walked away with several key ideas that I can't wait to implement on my clients behalf.

Chief Public Affairs Officer, Clemson University
Wonderful and insightful event in which I would like to have my entire team participate, including some clients.

Account Executive, Digital Brand Architects
Great event! I'm taking away valuable information and am excited to put the new knowledge to use! Well executed. Thanks!

Communications and Organizational Effectiveness Analyst, Hostess Brands, Inc.
Valuable, inspirational and practical content; lots of takeaways for action.

Communications Director, Monterey Bay Aquarium
It was a fantastic event, and many of the strategies delivered today will inform our company's social media policies moving forward.

Online News Producer, Education Week
Amazing speakers. Relevant Case Studies. I went back to the office literally with a fire hose of apps to investigate. Also, great ideas for companies with low budgets.

Sr. Director of Corporate Marketing and Communications, MTN
What You'll Learn
How to deploy the correct style and voice on different social media platforms to resonate with your audience
Identifying and correcting common grammar mistakes
Avoiding using the passive voice
Crafting email pitches that will grab a journalist's attention
Simplifying your language to avoid unnecessary complexity and industry jargon
Writing press releases that even the most overworked journalist will pick up
Location
Who Should Attend
If you spend at least a quarter of your time in any of these areas, you should attend this Conference:
Audience Development
Brand Marketing
Business Development
Community Relations
Corporate Communications
Crisis Management
Digital and Social Media
Employee Communications
Fundraising
Human Resources
Information Technology
Lead Generation
Marketing
Marketing Communications
Measurement
Media Relations
PR Budget Creation/Management
Public Relations
Public Affairs/Issues Management
Publicity
Research & Analysis
SEM/SEO Management
Social Media
Video Production
Web Marketing
Word of Mouth Marketing
Sponsors