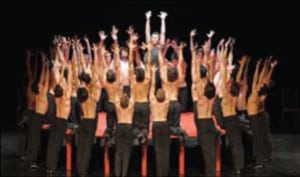 Thanks to a still-struggling economy, the nonprofit sector is one of the hardest hit in terms of budget, particularly as government assistance runs dry and private donors scale back contributions. But nonprofit executives—and specifically nonprofit communicators—are a hardy bunch, always ready to do more with less to help their constituents or cause.
That's why PR News is honoring the best nonprofit campaigns in 2012 and the communications professionals behind them at the PR News Nonprofit Awards luncheon on March 11, at the National Press Club in Washington D.C.
Winners will be picked in 26 categories, including Digital & PR Marketing, Media Relations, Philanthropy and more. A highlight will be awards for Nonprofit Communicator of the Year, and Association/Nonprofit Team of the Year.
Daniel Woodsworth, president and CEO of the American Refugee Committee, will deliver the luncheon keynote, "Use Campfire Stories Instead of Elevator Pitches for Your Nonprofit." Wordsworth joined the American Refugee Committee in 2009, after 12 years with the Christian Children's Fund (CCF), where he most recently served as vice president of the Asia Region, based in Thailand.
All in all, it promises to be an exciting afternoon at the historic National Press Club.
Follow Scott Van Camp: @svancamp01