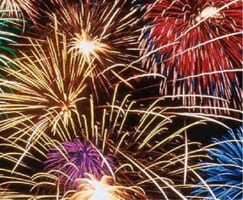 PR News has announced the Top Places to Work in PR in 2014. This list of 50 PR agencies and corporate brands represents dynamic organizations that match their superb client and in-house communications work with outstanding internal efforts to support employee career development and foster creative growth and ideas. The Top Places to Work in PR will be celebrated Sept. 16 at a luncheon at the Grand Hyatt in New York City.
On that day, PR News will also recognize the winners and honorable mentions for its Platinum PR Awards. Ginger Zee, chief meteorologist for ABC News' "Good Morning America," will emcee the Platinum PR Awards luncheon. Mark Burgess, president and co-founder of Blue Focus Marketing, and best-selling author of "The Social Employee: How Great Companies Make Social Media Work," will deliver a keynote address on how communicators can help lead their organizations on the road to being social businesses.
PR News will also celebrate this year's inductees into its Platinum Hall of Fame, which recognizes benchmark campaigns that have had a great impact on PR and how brands communicate with the public. See the complete list of Platinum PR Awards finalists and Platinum Hall of Fame inductees.
Follow Richard Brownell: @RickBrownell