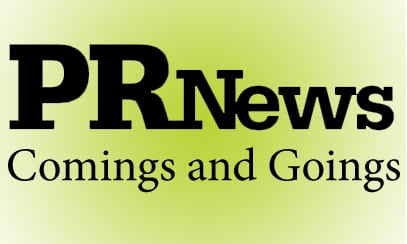 Here's a look at new assignments for some notable names in public relations:
DeVries Global taps Heidi Hovland as its Global CEO. Hovland previously served as Deputy General Manager of FleishmanHillard New York, where she led the agency's Consumer Products Sector globally and co-founded its Marketing to Moms practice group. She will be based out of DeVries Global's New York headquarters. Hovland succeeeds Stepanie Smirnov, who left the agency in July 2013 to become managing director of consumer marketing at Edelman…
Speaking of Edelman, the world's largest independent PR agency has named three global sector chairs: Tish Van Dyke for Food and Beverage, Deidre H. Campbell for Financial Services and Amy Hemingway for Energy…
Ruder Finn Inc. names Robin Kim as Executive Vice President, Managing Director, to head its Global Technology & Innovation Practice. Kim will be based out of the agency's San Francisco office, Ruder Finn West, and will report to CEO Kathy Bloomgarden. Prior to joining Ruder Finn, Kim was a senior executive at Edelman in Silicon Valley, where she led the agency's enterprise and B2B portfolio and served as global client leader for several technology companies…
Content marketing software company Brand.com has tapped Dave Armon, previously president of Critical Mention, to serve as president-CEO. Armon succeeds Michael Zammuto, who was president-COO and left the company last month.