Morgan McLintic, executive VP of Lewis PR, has started to reconfigure his radar for PR talent. Again. A few years ago McLintic began to recruit people who were not in the traditional PR mold, such as marketing and advertising execs. However, in the last year or so McLintic has started to broaden his canvas, bringing attorneys and management consultants into the communications fold.
"The competition for talent is heating up," said McLintic, who runs the U.S. operation for Lewis PR. "All PR teams are constantly searching for talent gold. But to succeed, you have to dig your own mine to find the hidden talent. Think which professions have the same skills as those you are looking for, and develop ways to bring them into the communications sector, and get them up to speed."
And while it's no longer novel for PR agencies and departments to hire journalists who have been downsized because of the erosion in America's newsrooms, the trend is starting to pick up at breakneck speed.
"The fact that the media landscape is shrinking doesn't negate the fact that there is more and more demand for content," McLintic added. "That vacuum will be filled with brand journalism."
A rapidly changing talent pool is just one of several key trends in PR and communications.
Many of the current PR trends are a function of the explosion in content marketing. It's no longer sufficient for PR executives to simply produce "content" (in whatever form it takes), distribute it to the appropriate media channels and monitor the results.
Content, regardless of where it's distributed, has to be strategically aligned with an organization's overall goals, brand architecture and, perhaps most important, financial objectives.
Indeed, to better monetize their social media efforts, a growing number of organizations are starting to boost spending on social media advertising and are looking to their PR agencies to allocate those ad dollars.
"If you're going to build the content you need to put it out there via [social media] advertising to accelerate it," McLintic. "It's an area that's definitely up for grabs, so PR departments and agencies need to build those capabilities."
BEEFING UP RESEARCH
Another trend that's coming on fast for communicators: research that can fuel a PR campaign (as opposed to just tracking the returns).
"It's not just metrics, but using research to create strategies and tactics for the campaign upfront," said Stan Collender, executive VP of Qorvis MSLGROUP. "Clients no longer want to rely on instinct, but take advantage" of research tools throughout the PR process.
Clarus Research Group, a wholly owned subsidiary of Qorvis MSLGROUP, recently beefed up its staff and started to offer new tools that go beyond pure research, such as SentiMenter, a sentiment analysis tool that uses an individual's cell phone to gauge personal reactions to content, and "Reputation Index," a index that measure a company's standing across 22 various metrics.
"The profession is moving," Collender said. "The CEO is saying, 'You're asking me to spend how much? Why?' That's encouraging for the profession because it will enhance its perceived value."
STANDARDIZATION
The groundswell for more sophisticated PR research plays into the growing trend for the industry to develop measurement standards that communicators can adopt.
"You need multiple [measurement] standards to establish reliability for the evaluation of outcomes for communications spending," said Don Stacks, a professor of Public Relations at the University of Miami School of Communication and Chairman of the Commission on Public Relations Measurement and Evaluation. "If a campaign is implemented and you claim success how do you measure that success?"
A handful of brands are now testing new PR measurement standards, including GE, GM, McDonald's and Southwest Airlines.
It may have originated as an art form, but PR is quickly morphing into more of a science, as economic forces alter the nature of the business. "You need the science," Stacks said, "beneath the art to show that you're moving the needle."
Social Media as Part of Workflow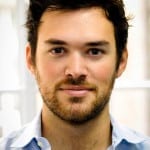 This is the year that social media spreads across the enterprise. It's no longer the domain of a single department. Data from indeed.com shows that jobs with social media in the title are growing slower than jobs with social media in the description. In other words, a PR executive might use social media to listen and measure reach; a marketing manager might use social to drive lead generation; and a customer service department might use social media to provide customer care. Without the right resources, commitment and leadership in place, this cross-departmental undertaking will fail, risking your customer relationships and leaving your brand open to a serious crisis. Complaints, reactions and rumors spread more quickly than ever. Offer the social experience your customer expects by publicly resolving issues in the same channel from which they sought help. Not only will customer appreciate the quick response, but your fans and followers will also observe your dedication to providing excellent service. Here are a few other ways to use social channels more effectively:
1. Join the conversation. Not only can you have a real impact on the discussion if you're a part of it, but you can also increase your customer value and customer satisfaction, reduce costs and improve your business processes.
2. Integrate social across your business. It's not a matter of one department surrendering ownership of social, but rather an opportunity to create clear processes for how each part of the business can work together.
3. Spend time choosing the right tools. An all-in-one social media management tool might be an easy choice but comes with a number of significant drawbacks. Since smooth integrations are a reality in the era of software as a service (SaaS), choose social media tools that meet the different requirements of each of your departments.
This sidebar was written by Josh March, founder and CEO of Conversocial. He can be reached at josh@conversocial.com.
Special shout-out to Neta Yoffe, NetaPR, for suggesting this article.
CONTACT:
Stan Collender, scollender@qorvis.com; Morgan McLintic, Morgan.McLintic@lewispr.com; Don Stacks, don.stacks@miami.edu.
---
This article originally appeared in the March 24, 2014 issue of PR News. Read more subscriber-only content by becoming a PR News subscriber today.