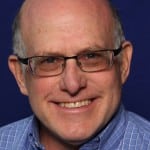 In early 2012 the federal government dropped its investigation into doping allegations against Lance Armstrong, the seven-time Tour de France winner. But that's when the U.S. Anti-doping Agency (USADA)—one of several agencies worldwide charged with testing and monitoring amateur athletes—took charge. Its mission: preserve the integrity of competition, inspire true sport and protect the rights of clean athletes. The subsequent investigation holds many lessons for communicators grappling with a crisis that takes on a life of its own.
As the USADA inquiry developed, the agency in June 2012 sent a request to Armstrong asking him to meet to obtain the truth and in order "to protect the interests of clean athletes and the integrity of competition."
A few days later, Armstrong's attorney wrote: "Lance has publicly and repeatedly made clear that he never doped; and his avowals—unlike the word of witnesses whose testimony USADA has bought and paid for—are supported by an unblemished, decades-long record."
ROADB-- LOCKS
Annie Skinner, media relations manager at USADA, told an audience at the PRSA annual meeting last month that the agency expected an Armstrong offensive. "When you can't attack the truth, attack the people and the process and use all connections," she said.
Armstrong's team marshaled some friends in the media, lawyers and members of Congress and fans to attack USADA and its CEO in an effort to stop the investigation.
During the summer of 2012 the offensive grew in its intensity, including death threats and 8,000 emails to USADA, according to Skinner. But, the agency never wavered from its methodical, established investigative procedures.
PR AND THE C-SUITE
The agency braced for the attack, and kept PR front and center. Skinner was an active member of the executive team that anticipated the Armstrong bullying tactics.
Despite the slings and arrows, she continued to focus on the big picture (mission and vision), rely on international anti-doping agencies to speak out about the investigative process and communicate regularly with her USADA colleagues.
In August 2012, Armstrong tweeted that he was a victim of a witch-hunt (retweeted more than 23, 000 times): "Enough is enough…(I) am finished with this nonsense," Armstrong wrote. Two months later the USADA completed its investigation.
The USADA put the numerous reports and interviews related to the Armstrong investigation on a separate server from the agency's main site. When the outcome of the investigation went live, proving Armstrong doped and lied about it for years, the investigation site in one week garnered nearly 250,000 visitors with nearly 613,000 downloads.
The main website—which, on average, attracted a few thousand visitors a day—stayed online despite 303,000 visitors. The two-site strategy saved a server meltdown.
That's just one lesson for communicators stemming from the Armstrong investigations:
• When people are trying to sully your brand's reputation without merit, keep a laser-like focus on the organization's mission and vision.
• Make sure PR pros work directly with C-level managers, contribute to the communication plan and handle all media inquiries.
• Avoid an attack/counterattack scenario, but seek surrogates who can represent an organization and speak positively about its reputation.
• Communicate frequently with colleagues who may feel under siege and provide them with the talking points.
• Plan for a surge of interest on the web during and immediately after a crisis and be prepared with extra server resources.
JUST THE FACTS
Armstrong was eventually stripped of all Tour de France titles and forced out from his charitable concern, the Livestrong Foundation. He also lost sponsorships, and now faces tens of millions of dollars in lawsuits.
USADA, meantime, has received many apologizes from the media as well as individuals who were duped by Armstrong's repeated denials.
By not getting rattled when it was unfairly being attacked, the USADA was able to demonstrate that—when facing a crisis—communicators need to keep a cool head and stick with the original mission. Celebrity worship and sentimentalism are no match for the facts.
CONTACT:
Howard Sholkin is a partner at Sholkin Consulting. He can be reached at howard@sholkinconsulting.com.
This article originally appeared in the November 3, 2014 issue of PR News. Read more subscriber-only content by becoming a PR News subscriber today.