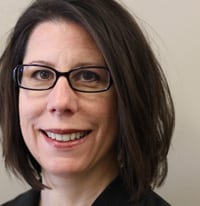 Wikipedia is currently the sixth most popular website in the world. It has arguably become a staple in society and a frequent source of information about companies, products and people. Unfortunately, the relationship between the public relations industry and the Wikipedia community has often been contentious.
Many of us have been in the position where we look at a client's Wikipedia entry and see something that is outdated or even incorrect. A research study I conducted in 2013 found that many Wikipedia entries contain errors and some are potentially reputation damaging.
Determining how to handle Wikipedia entries has been especially challenging. Over the years, poor choices have been made by some and led to Wikipedia's adoption of what is considered the "Bright Line Rule." This rule refers to the Wikipedia Conflict of Interest guideline that strongly discourages public relations and communications professionals from directly editing Wikipedia entries for their company or clients. This means that we are to use the "Talk" page of an entry to request changes. The problem has been that this process is timely, challenging, and often inefficient.
This is what led to a February 2014 meeting convened by William Beutler, principal of Beutler Ink and publisher of The Wikipedian. I attended this meeting with digital leaders from multiple public relations agencies and Wikipedia volunteers. Together we sought to identify a way to improve the Wikipedia-public relations relationship. We determined the best step for us to take is a public statement reaffirming our commitment to Wikipedia's rules and policies.
It is our hope that such a statement, with the impressive collaboration of many of the top public relations agencies, will begin to establish a trusted relationship with the Wikipedia community. 
The statement reads:
On behalf of our firms, we recognize Wikipedia's unique and important role as a public knowledge resource. We also acknowledge that the prior actions of some in our industry have led to a challenging relationship with the community of Wikipedia editors.

Our firms believe that it is in the best interest of our industry, and Wikipedia users at large, that Wikipedia fulfill its mission of developing an accurate and objective online encyclopedia. Therefore, it is wise for communications professionals to follow Wikipedia policies as part of ethical engagement practices.

We therefore publicly state and commit, on behalf of our respective firms, to the best of our ability, to abide by the following principles:

To seek to better understand the fundamental principles guiding Wikipedia and other Wikimedia projects.
To act in accordance with Wikipedia's policies and guidelines, particularly those related to "conflict of interest."
To abide by the Wikimedia Foundation's Terms of Service.
To the extent we become aware of potential violations of Wikipedia policies by our respective firms, to investigate the matter and seek corrective action, as appropriate and consistent with our policies.
Beyond our own firms, to take steps to publicize our views and counsel our clients and peers to conduct themselves accordingly.

We also seek opportunities for a productive and transparent dialogue with Wikipedia editors, inasmuch as we can provide accurate, up-to-date, and verifiable information that helps Wikipedia better achieve its goals.

A significant improvement in relations between our two communities may not occur quickly or easily, but it is our intention to do what we can to create a long-term positive change and contribute toward Wikipedia's continued success.
Obviously, this will take time and consistent action will be the most critical component of the improved Wikipedia-public relations relationship. The original agencies supporting and endorsing this statement include: Allison & Partners, Beutler Ink, Burson-Marsteller, Edelman, FleishmanHillard, Ketchum, Ogilvy & Mather, Peppercomm, Porter Novelli, MDC Partners, and Voce Communications.
Now it is your turn. Your Wikipedia to-do list includes:
1)    Review the statement and understand what it requires. If you work in public relations or communications, you should not be directly making changes to Wikipedia entries for your company or client. Instead, create a Wikipedia account. It's fast and easy. Select a transparent username for you as an individual not for your company. Once the page is created, go in and minimally identify your company, job title and any other conflict of interest. Then, use the "Talk" pages found in the top left corner of each entry to make requests for edits. Engage with the Wikipedia community and provide verifiable third-party references for your request.
2)    Support and endorse the statement. This can be accomplished by sharing this statement with decision-makers at your company or agency and obtaining their agreement to adhere to it and to join the growing list. Identify an individual who has or creates a Wikipedia account to serve as a point of contact. Contact William Beutler at donovanhousegroup@gmail.com to express your interest in joining.
3)    Get involved. You have a responsibility to your client or company and the public to work for accurate Wikipedia articles. Be a presence on the Talk pages. Just remember that the goal here is ethical engagement, so this means that factually correct information you would rather not see stays.
With great power comes great responsibility. This applies to both public relations professionals and the Wikipedia community – our actions will determine what happens next.
Marcia DiStaso, Ph.D., is Assistant Professor of Public Relations at Pennsylvania State University's College of Communications. She is also a social media consultant, Immediate Past-Chair of the PRSA Financial Communications Section, and a Senior Research Fellow of the Arthur W. Page Center.