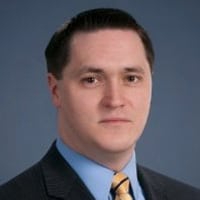 The targeted media pitch is a thing of beauty. Identifying an outlet, researching a particular journalist's primary beat and interests…those textbook steps hold great value.
But the textbooks, and any number of other media pitching columns, sometimes omit a few practical pitching tips it'd do to remember in the interest of expanding your company's or client's reach, and enhancing media relations. Here are a few to remember the next time you need to share key messages via mass media outlets.
Keep contacts in the loop
This simple precept dawned on me last month when I kept long-time contacts in the loop as part of one pitch to an outlet and didn't do so in another pitch in a different market. The pitch that resulted in positive media coverage was essentially handled by one of my best contacts at the media outlet. After I made my contact aware of the upcoming event, she took the information to her colleague who covers the geographic area in which the event was held. That reporter came to the event and positive coverage resulted.
In the other case where I inadvertently left some of my best contacts out of the pitch email's CC field, there was no coverage from that particular outlet. But when my contacts heard about the event, they both said to always let them know when we have something going on the in the area as there's a good chance they can work something out.
Even when a journalist with whom you've previously worked doesn't fit into your current pitch, keep them updated and plugged in on anything that leads you to pitch their outlet. Often they'll turn into an ally for you inside their newsroom.
Location, location, location
The concept of location is more relevant to local print and broadcast outlets that cover wide geographic areas that are often referred to as "hyphenated markets." When it comes to covering some corners of these "hyphenated markets," outlets are often jumping at the chance to cover something other than a terrible tragedy or the latest cops and robbers story of the day.
Use this to your advantage and pitch your story as an opportunity for the outlet to get into the area with something positive and newsworthy. Always take time to research which journalist generally covers that slice of the market for an outlet and pitch them first. They'll always be in tune with that community and aware of how the outlet wants to cover it.
Social media is a must
For some reason, the question continues to be asked, but we already know the answer to "Should we pitch via social media?" Of course you should. I receive media inquiries via social media. It's simply another way we communicate now and using it as a means of pitching is a no-brainer.
Let's think in terms of volume and utility. Today's journalists working at local media outlets receive a vast amount of email each day. If you have a relationship with them, at least one of the social media variety, reach out to them with a DM on Twitter. That cuts through the noise and is less likely to get caught in the clutter like a random email. And, generally speaking, those young journalists working their way up through the ranks are well-versed in social media and have used it for years. It's been my experience that they think nothing of being pitched or submitting media inquiries in this manner.
Keeping your contacts up to speed every time you deal with their outlet, and remembering media pitching can be a lot like the real estate business makes it all that much easier when you reach out via social media.
Have any media pitching tips you've learned firsthand that you've never read or heard about before?
Adam Myrick is the media relations specialist at BlueCross BlueShield of South Carolina. Follow him on Twitter: @adam_myrick.