At the start of a new year, predictions are made, resolutions are formed, and every single one of us, in some way, thinks: "What will I master this year?"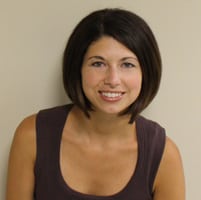 For those of us who work in strategic communications, a quick Google search turns up dozens of stories outlining the top trends for 2015—what we need to be watching, what we need to be doing, and where we need to be spending our resources.
Nearly all of these trend pieces focus on the need for increased visual content, the continued shift to mobile, and real-time marketing. What's absent, however, is whether those are always the right tools. Are there necessary steps to master first before you can expect reasonable success with the application of new tools? Are we as communicators–and our organizations–thinking long enough about what we're trying to say, or more importantly, what we're hoping others will do as a result of our efforts?
Given the pace of change and the emphasis on visual content, I can't help but think that the most important skill in 2015 is in fact not mastering digital strategy, creating the very best social media content, or creating flashy video content, but the ability to tell a simple story. Indeed, that story may play out in the form of data visualization, video content, or a creative ad campaign. But, the story will never stick if it's not a simple one.
Recently, we counseled an organization on the development of a public service campaign focused on a critically important health issue. When they first came to us, they couldn't articulate what they wanted to say, or even what they were trying to do, but they were set on the idea of a video and they had the dollars to make it happen. The development of this new tool, in that moment, wasn't going to be helpful to them. They didn't know why it mattered or how it would advance their mission.
It can be hard to stop a train that's barreling down the tracks, but the tool will never have the desired impact if the messaging isn't right first.
Over a few weeks, we helped that client shed layers of technical detail from their standard marketing content to develop a message that could simply and powerfully be shared—ultimately through a variety of multimedia platforms, including a video. The final tool did not only have visual stopping power, but it told a story that stuck with the audience in a meaningful and measurable way.
So, before you decide that this is the year to master and add a shiny new tool to your communications toolkit, start by mastering the most important skill of all: simplicity.
Carrie Fox is the founder and president of C.Fox Communications, an award-winning and woman-owned strategic communications agency committed to moving missions forward. A savvy media strategist, Carrie has helped hundreds of clients put their best messages forward. In 2013, PRWeek recognized Carrie for this, naming her to its 40 Under 40 list. Follow her and the agency at @carriefox and @cfoxcomm, respectively.