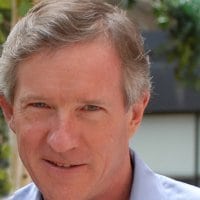 So you've gotten your client the holy grail of PR placements – a national TV interview on network news or a cable news or talk show. But wait, your job is not done.
There are a number of questions you need to ask before the interview takes place:
Who will do the interview? How long is the segment? Is it live or taped? Is it in the studio or remote? What is the exact topic?  Will it be just your client and the interviewer, or will there be one or more other guests, perhaps a panel with your client among the panelists?
No doubt the most important issue is whether it is a live interview or taped.
Live TV is good because it is in the moment and it can't be edited. But it does carry a number of risks and a lack of control: once you say something it is out there for the world to hear. A taped interview might be better in that sense, but it can be edited, or aired at a lousy viewing time or in rare instances not aired at all.
The live TV situation has the most danger. Your client can say something stupid or may be faced with questions about a breaking story involving your company or a client. Prepare your client and train them in the art of live TV.
This is crucial. On more than one occasion, I sat in the TV studio green room watching a story break and seeing my client on live TV have to answer a question about one of his clients. My client was smart and handled it well and I was lucky. If it went wrong, it could have been a PR disaster.
High profile issues also present danger for TV interviews. Just think of former Los Angeles Clippers owner Donald Sterling after his racist audio comments came out and his subsequent TV comments about Magic Johnson. He had gone on TV to explain himself and he only made it worse.
Sometimes it's the interview after the interview that causes the problem, so think a step or two ahead. There was the recent fallout after Brian Williams of NBC News interviewed NSA leaker and fugitive Edward Snowden; in a reaction TV interview, Secretary of State John Kerry criticized Snowden and mentioned that Daniel Ellsberg, who leaked the Pentagon Papers, stayed in the U.S. and faced his day in court; in response to that, Ellsberg called Snowden a hero.
And then there are times you ought to turn down TV. In the furor after New York Times Publisher Arthur Sulzberger fired executive editor Jill Abramson, he lost the PR battle, so doing TV would have been a mistake.
Other issues you need to be aware of before the client goes on TV include:
Keep it to a sound bite and do not go beyond your talking points.
You are the expert – act like it. It's ok to say you don't know. But don't say all that you know on a given question is what you learned from the newspaper.
TV is about perception and how you look and sound. Be believable and sound authoritative.
Dress for success. Let the people at the TV studio do the makeup before you go on air. Don't wear lip gloss; it will pick up the lights.
Learn how to handle remote interviews. Master how to talk with only an IFB ear piece and just a camera in front of you. You won't be able to see the interviewer.
Make sure the producer agrees to ID your client on the screen just the way you ask.
Once the interview link is out, tweet it and post it on your web site. Producers used to give you VHS tapes or DVDs but most don't do that anymore. Your options are either tape it yourself or purchase a streaming clip or DVD from a TV clipping service. If you buy direct from the network there may be a licensing fee.
And once you'd done all the above, sit back and watch the interview. If you and the client have done all of the above prep work, the interview should go well.
Who knows, they might even want the client back for another interview.
Andrew Blum is a PR consultant and media trainer and principal of AJB Communications. He has directed PR for professional services and financial services firms, NGOs, agencies and other clients. As a PR executive, and formerly as a journalist, he has been involved on both sides of the media aisle in some of the most media intensive crises of the past 25 years. Contact him at Ablum4@aol.com or follow him on Twitter: @ajbcomms.