Just ask any of the Big Four accounting types what ranks among a public company's most-valuable assets, and they'll tell you it's the company or product brand name. Tangible assets such as real estate, plants and equipment no longer trump the intangible value of a good name. Don't believe me? I have two examples for you: Apple and Blackberry. One brand ranks among the world's most valued companies. The latter, despite being first to the smartphone market, is on life support with funeral plans in the works. Without a doubt, the most-valued asset any company – public or private – owns is its brand name.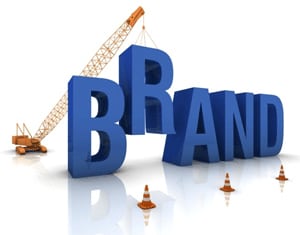 Brands are the promise that companies make with their stakeholders. From customers and consumers to employees and owners alike, that brand promise combines the rational reasons to believe and tangible benefits with emotional human truths that foster a BFF relationship between a brand and its core customers.
In many ways, brands are like gardens. If you don't tend to them regularly, they become overgrown with weeds, unsightly in appearance and at risk of choking the good things you planted from the start. Those of us in the agency business get so busy tending our clients' gardens that we often overlook our own.
Till the soil
At the close of 2013, we made a big decision to take a fresh look at our own brand as Carmichael Lynch Spong and rename the firm as simply Spong. Our overarching goals were two-fold: First, to eliminate confusion with our sister advertising agency and, second, to create more white space for the firm's future growth.
For two decades, Carmichael Lynch Spong the public relations firm shared two-thirds of its name with sister advertising agency Carmichael Lynch. For those clients that retain both agency brands, including American Standard, GNC, Jack Link's Jerky and Trane, the shared bloodlines are highly valued for delivering tightly integrated services. However, the majority of Spong clients use advertising, digital and experiential agencies other than Carmichael Lynch, and it's important that we play as well in the neighbor kid's sandbox as we do our own.
The second goal of creating more white space is to ensure long-term success as a public relations firm by blurring the lines between paid, owned, earned and shared media. It allows us to think and act holistically without worrying about which discipline "owns" the idea. White space opens up opportunities to staff talent and services in areas that may be nontraditional, but are increasingly important for a PR firm to offer. Relatively new services include paid search, native advertising, community management, sponsored tweets, paid Facebook and mobile experience, to name a few.
Dirt under your fingernails
It's no coincidence of timing that our agency rebrand launched April 15 during the spring season. As we all know, spring is the season of rebirth and renewed growth. It's that time of year when we till the soil, plant our desired perennials and, if we tend to our garden carefully, reap the rewards for seasons to come.
We started planning the Spong rebrand late last year and assembled a large team comprised of key people who personally took ownership for their part in the launch and brought diverse skills to the collective effort. Our "master gardener" who led the effort was our head of new business. Joining the team during the four-month initiative were representatives from project management, design, creative, digital strategy, digital production, print production, art buying, media relations, social engagement, information technologies, human resources, finance, operations and administrative services.
Renaming a company is no simple task. There are a thousand moving parts and pieces to redesign and produce, including an inspiring new logo mark; developing a website with the latest and greatest navigation features; re-skinning all of our social channels; acquiring new URLs; installing new signage in Minneapolis and New York; printing business cards, letterhead, envelopes, invoices and purchase orders; redesigning PowerPoint templates; and, of course, ordering new swag such as Spong branded laptop cases, wearables, Thermos hydration bottles and other fun items for staff and clients alike.
You reap what you sow
Just as spring marks the return of longer days, warmer sunshine, budding trees and the hope of freshly planted gardens, refreshing an established brand and restating its purpose bring a sense of renewal. Of course, time will tell if the refreshed brand identity and positioning yield the business results that we expect. Like gardening, rebranding Spong over the past four months has been good for the soul.
Doug Spong, APR, Fellow PRSA, is the founder and president of Spong, the reigning "Creative Agency of the Year" with offices in Minneapolis and New York. Contact Doug: doug.spong@SpongPR.com.