These days, we have a lot of parts to our jobs as PR people. Getting PR for clients is almost the easy part sometimes. The hard part can be, as I have recently learned and relearned, dealing with some potential clients about proposals and money – even before they become clients.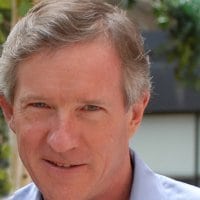 Have you ever had a potential client ask for a proposal and then it just sits there – and dies – with no response at all? Or have you been asked to put all the specifics – I mean 101% -- of your entire PR plan (versus a comprehensive outline) into the proposal before you are even paid one cent? Or after submitting a proposal for pay or a retainer, have you then been asked to work on purely results-driven basis?
I understand the concept of proposals but somewhere it's gotten off track. Many potential or new clients are great in this part of the process but some aren't and the proposal – with time and money spent to create it – goes into a black hole. This can happen after some of the proposals are of the hurry-up kind – we need it ASAP, the client says.
So, after a while the question becomes, should there be a small fee for a potential client if you write them a PR proposal or meet with them? I have spoken to several PR colleagues about this and have gotten mixed reactions to the idea. Just to be clear, in discussing this issue, I am not talking about the formal, competitive RFP process where there can be many agencies bidding on the PR work. I am talking either just you or a small roster of agencies.
Before I get into more detail on this, I want to discuss another thorny issue – the potential client who asks if you can work on a PR success basis.
Yes, this kind of thing does happen. And it can be even more problematic than the issue of charging fees for a proposal. Many of the PR people I spoke to about this one said it doesn't work. I agree – and while I can't work on spec, I am always open to giving a client the best work for their needs and budget. In this instance, I can see negotiating on a project fee amount or a monthly retainer, then building in bonuses for PR success in certain target or top-tier media. A client isn't going to work for nothing for their clients and neither should a PR person.
But in the case of proposals, should a potential client expect something for nothing, especially if they take a lot of your time and then don't act either way on the proposal? And I can't see giving a potential client a free full PR roadmap – unless it turns into a paid arrangement. Giving that full roadmap can backfire in several ways if you're not selected. I feel once you are hired, full specifics of a plan are then due.
Would a small fee charged for this make it seem more serious to a potential client? I don't know for sure. One PR person I talked to about this concept said all a fee might do is piss a potential client off. The same PR person said one way around this is to spend as little time as possible on a proposal, or in his words, not a lot of time.
Let's take these apart and analyze them: I think a fee could make a potential client take a proposal more seriously. If you're left hanging it couldn't get any worse. If it angers someone, well, again, if there is a lack of a response anyway, so be it but at least you are due a small fee. As to not spending a lot of time on a proposal, sometimes that can't be avoided but you're spending some time period.
I know in PR and in general in society today, we've been accustomed to not hearing back from people – everyone is too busy, there is too much email or information overload.
But would a potential client treat their own potential client this way? I wonder.
In raising these issues, I'm not saying I know all the answers. But I think these are things worth thinking about for PR people and merit some discussion.
I would be interested in hearing your thoughts.
Andrew Blum is a PR consultant and media trainer and principal of AJB Communications. He has directed PR for professional services and financial services firms, NGOs, agencies and other clients. As a PR executive, and formerly as a journalist, he has been involved on both sides of the media aisle in some of the most media intensive crises of the past 25 years. Contact him at Ablum4@aol.com or follow him on Twitter: @ajbcomms.