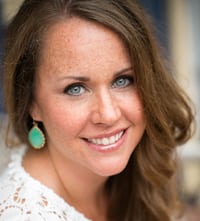 Ready or not: 2015 is here, and I challenge PR and social media pros to travel lightly into the new year. After all, the measure of a good traveler is how lightly he or she travels. Forget the excess baggage from 2014—the dizzying lists of epic social media wins and fails, headline-grabbing campaigns, and the most shared and tweeted posts of the year. I distilled notable happenings in the industry into a "travel size" list of shifts that will help you shape successful PR and social media strategies this year:
1. Modern PR professionals are persuasive storytellers, and now they must moonlight as videographers. If the brain processes visuals 60,000 times faster than text, and that old saying goes "a picture is worth a thousand words," does that make a video worth a million? Maybe not, but a recent report from Content Marketing Institute showed that videos are estimated to make up over half of all Internet traffic this year. Using video for visual storytelling is a largely unearthed bed of gold for PR pros that is sure to be mined in 2015. Grab a smartphone or a GoPro and build in simple ways to capture engaging moments to share with audiences. For example, invite fans and followers to tweet questions ahead of time using a designated hashtag and answer them directly in your videos.
2. Social media and public relations are NOT two separate entities. The two in tandem are poised to transform this year's digital landscape by allowing customized, personal engagement in the moment AND on location. Once integrated, social media gives traditional PR the ability to live in the digital space through repurposed content and real-time hyper-local messaging. Let's not forget: It can also be an incredibly effective real-time crisis management tool for curtailing PR problems when managed correctly.
3.  In the spirit of social and PR combining, social will play a more critical role than ever—but we're going to pay for it. Facebook's ever-evolving algorithm was tweaked this January to limit the organic reach of posts. In order to achieve at least similar results in 2015, brands will need to spend more on sponsored content. These changes are a result of a survey detailing that users crave more stories from friends and brand pages they care about and less promotional content. PR pros need to take a step back and find smarter ways to connect with consumers and also find a budget to support it. Which brings me to my next point…
4.  Authenticity is key. And it always has been for the successful PR pro. But 2014 saw a shift away from this and toward a desperate attempt by brands to become consumers' "BFFs." Brand personification works, but not if the brand has split personalities. Social listening will be more important than ever, and brands must use these insights to build a consistent, authentic voice to connect with consumers.
5. Get them to experience it. Digital remains a key focus for PR pros, and while marketers rush to disrupt the already saturated digital space, experiential marketing offers something far more valuable: the ultimate face-to-face engagement. From large branded festivals, to spontaneous pop-up shops, to behind-the-scenes tours, brands can achieve unsurpassed emotional connections with their consumers through experiential events. In 2015, experiential marketing will be the best way to reach generation Y, a group that demands a multi-sensory experience before becoming brand loyal.
6. Keep it short and sweet. Attention spans are down and multitasking is up more than ever. Journalists, and in turn PR professionals, need to create compelling messages that get their point across effectively and quickly—preferably on a mobile screen with no scrolling required.
This year I challenge PR pros to pack light—use two or three of these shifts to influence your 2015 plans. Keep in mind that what you pack matters. Successful campaigns still demand ultra-tailored yet integrated approaches with highly visual end products. If you can deliver this in an authentic and engaging way, you'll find yourself a cut above the competition this year—with room to spare in the overhead compartment.
Caitlin Mills is the director of public relations and social media at Planit, a strategic, digitally minded brand agency that leads revolutions for national and global clients including AGCO, Marriott International, McCormick Foods and Universal Music Group. She can be reached at crm@planitagency.com. Follow Planit: @planit.