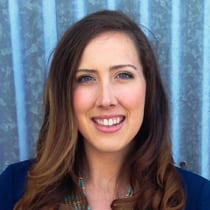 For this year's World Series, fans can't help but notice both wild card teams have beaten the odds and pushed ahead further than expected. While the San Francisco Giants are seeking their third World Series title in five years, they were not expected to make it this far that long ago. And the Kansas City Royals are back in the championship running for the first time since 1985!
Similar to how baseball teams search for the top managers and coaches who will help them win multiple games, clients or companies look to their in-house PR teams or to PR Firms to increase visibility with a grand slam public relations campaign. Though as it goes, not every client is set up with a full dugout of resources, even though they still expect to have a smooth PR campaign that produces home run results. However, even without the perfect lineup or budget, all it takes is a bit more ingenuity, like Billy Beane in Moneyball, to create and execute a successful PR campaign for a wild card client.
If you look at this year's baseball season, the San Francisco Giants and Kansas City Royals were not expected to make it to this year's Fall Classic. Both teams combined wins that totaled 177, the second-smallest total ever for a World Series matchup! Yet, despite all odds both teams came out ahead. In order to get there, each team adapted their strategy to match the outside factors that came along. Even though a lot of changes occurred, it was still important for each team to create an overarching plan for the whole season.
The same goes for a PR campaign. No matter what the project timeline, it is still important to create an overall PR plan for clients. This plan should be concise and have objectives that can guide the PR team so that they can achieve results. Though it is also important to recognize that even though this plan has PR activities for a set length of time, this plan should not be set in stone.
A PR team should expect that change is inevitable, and they should be flexible enough to adapt their original plan. Let's say you start with a client that has no customer references; you can still modify your plan so that you are able to take advantage of those customer relationships. For example, suppose your client has a big global corporation, like HP, as a customer of their product or service. You may not be able to mention the HP name publicly but you can say that they have one of the top five sellers of laptop computers as a customer. This is just one of the ways around silent customers that PR pros can use when speaking to the public about a client's product of service. And you never know, over the time you work with the client they may be able to sign a customer who is willing to be a reference to press, or is willing to participate at conferences. The following tips share more on how PR pros can adapt their PR plans to fit with their client's timeline.
You've got the whole season
With a PR campaign panning several months, clients and PR teams have some extra room to add new programs, adapt to challenges, and jump on numerous trends that occur over time in the media. Longer timelines for PR campaigns can enable many things. Having months to cultivate media relations for a client has the potential to result in more coverage whether it is full articles or even mentions. There is more opportunity to pursue speaking slots at conferences, pitch and develop contributed articles that can position a company as thought leaders, along with many more ways to get your clients name out there. It is important to remember that the impact of PR happens over time by using many avenues to create a well-rounded PR campaign.

You've got a series
But…even if you have a shorter period of time (which happens – anyone reading this ever pitched for CES meetings?), it is still important to create a comprehensive plan that clearly states the client's goals and includes objectives that will get the client off to a running start. Less time can mean the program is not as extensive as one that has a longer contract; yet it should still be just as solid. With a few months there may be several announcements and opportunities to make a splash with media coverage, develop contributed articles, and research and submit awards and speaking opportunities.
There's only one game
Then there is always the shorter, project-based campaign. Though the main focus may be on launching a company, or announcing company news or a product, the PR team can still provide additional resources to the clients in order for them to have a well-rounded PR campaign. This could be sharing a list of conferences the client would be interested in speaking at, or suggesting an editorial calendar opportunity that complements the announcement you just made. Even if the contract has ended you are still the expert, and there are many things you can share in order to provide that client with the best chance of success in their PR efforts.
Every client can be a winner no matter how long the PR campaign
No matter what amount of time you have with a client it's important to elevate awareness and get them in front of the right audiences. Though it may be more challenging with clients that don't have a full bullpen of resources, it is still possible to develop PR campaigns for all lengths of time that can achieve these results. Even with the odds staked against them – like both the San Francisco Giants and the Kansas City Royals – wild card clients can be winners too.
Jane Vaden works at Vantage PR. Vantage is a boutique tech agency with offices in San Francisco, New York, Orlando and Boston. Follow her @janeevaden.