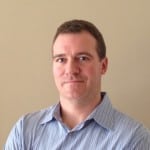 Rapid growth is a great problem for a company to have, and a unique one for a communications department. From 2008 to 2013, Acorda Therapeutics experienced a period of growth unprecedented in the company's 20-year history - almost tripling in size to more than 400 employees, launching a major new product and significantly adding to our development pipeline. The communications team at Acorda was challenged with maintaining the collaborative spirit and sense of community that defined the company from its inception, while also encouraging new employees to enrich the company culture through their own professional experiences.
As with many start-up companies, initially there was an informal approach to internal communications. In many cases, information was easily disseminated in the hallway or lunchroom, but it was clear as we approached the launch of our flagship product in 2010 that we needed new internal communications procedures.
We approached this effort with two goals in mind. We wanted to use technology to simplify and streamline communications, not just add volume to everyone's email box. But we wanted to retain the personal approach that inspired our employees and made them feel part of the company's success.
A Focus on Tone and Technology
At Acorda, our founder and CEO Dr. Ron Cohen has worked from the beginning to set a tone for internal communications that is direct and designed to inspire passion about our work and camaraderie. We kept that top of mind while building an internal communications strategy for a larger Acorda. One way to achieve this goal was to continue to deliver information to employees through in-person meetings.
In-person meetings require more advanced planning than impromptu cafeteria gatherings, but they continue to promote levels of interaction and engagement among employees that are not achievable through other communications channels. An unintended benefit is that larger crowds by their nature are more energized and reinforce that we are all part of the company's continuing success story. At Acorda, we hold quarterly town halls where employees are updated directly by our CEO and other senior leaders, as well as periodic meetings to discuss big news. And we also schedule lunch-and-learn sessions throughout the year where employees meet with doctors, patients and other guests. These events play a key role in helping employees understand the challenges that the patients we serve face every day, and allows them to use that learning to stay connected to our company focus and mission.
The traditional company-wide email is still used for sharing important news, but we needed an option that fit more with our corporate culture. Last year, we launched a new intranet site with easy access to information. We built the site to be engaging and interactive, encouraging employees to visit daily. Through internal focus groups, we learned that employees were concerned about losing a sense of community as we grew larger. To retain this important connection, we added a function called "Chatter," which is similar to Twitter. Using this platform, employees can easily share information with colleagues. Topics range from news about restaurants or services available near our offices to stories about the patients who use our products, opportunities to help people in need, or how they overcame a challenge in their work. 
The Focus on Corporate Social Responsibility
Early on, we made "sweat equity" our corporate calling card, supporting patient organizations by providing manpower instead of financial support – somewhat out of necessity, since we had the former but not much of the latter. As our resources grew, we were able to support worthwhile causes financially. But the concept of sweat equity remains a part of our culture, and we continue to develop CSR programs with an eye toward enabling employees to actively volunteer.
Hundreds of our employees have volunteered at MS Walk events through Acorda's I Walk Because program. And this year, many employees joined in an effort to help map restaurants and stores in New York that are accessible to people with disabilities.  These types of activities are tremendously motivating and have helped keep our employees in touch with the patients we serve. Particularly for new Acordans, these opportunities cultivate an appreciation for how our efforts to develop new medicines impact people with serious diseases.
Strategy Moving Forward
We've found that a focus on tone and culture are paramount in developing effective internal communications. Utilizing new technology can certainly help companies build on their earlier strengths and new needs in terms of size and geographic diversity, but the key to engaging employees is to be authentic and direct, regardless of the platform.
Jeff Macdonald is Senior Director of Corporate Communications, Acorda Therapeutics. You can reach him at jmacdonald@acorda.com