In the PR business, it's all about contacts – both among potential clients and the media.
There are a lot of ways to make contacts and to keep them. No type of media outlet is perhaps more key than a TV newsroom or network.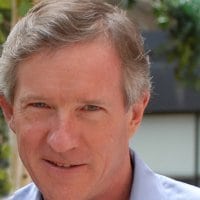 TV producers and reporters are pretty much like others in the media food chain but they have special needs from PR people. If you get lucky, you may have the TV news universe coming after you. In that instance, you need to nurture the ongoing relationship.
On the other hand, if you are going after the TV producer proactively, you need to have good timing, a good pitch and a client who has either done TV or video before or has been media trained in that skill.
If you have TV people coming after you, remember a simple rule: if you don't give them a quick commitment to put your client on, they will go look for another on-air expert ASAP. If you get a client on once, you may make a producer friend for ongoing segments.
But if you can't deliver, after a while you may lose the producer's interest.
If you are doing the proactive pitching, having a good short pitch tied to the news of the day; that is key. It also helps to have a link to a prior TV or video experience so the producer can assess your client's potential TV persona. But even more important is to know your outlet: is national, cable or local TV the best place to pitch, and what is the nature and pace of the show? Don't pitch the wrong client to the wrong show.
A tip: go with your client to the studio. Say hello to the producer. Schmooze them if you have time. Ask to watch the segment either from somewhere in the studio if possible, or in a green room.
Like other media, TV producers are often very busy, but you should take the time to get to know them over a cup of coffee. Or if you have an annual PR/media event like the Financial Follies, in New York, invite the producer as a guest at your table and get to know them outside of the rush of the news cycle. Or invite them to be on a panel at an event speaking to PR people.
All of this helps in making and nurturing TV newsroom contacts. But one sure-fire way to meet and keep a producer contact is to offer them a client who can speak to a front-page piece from that day in The New York Times or Wall Street Journal. Both PR people and TV producers use the rest of the media food chain to get ideas. And so should you.
Tips on How to Make and Keep TV Newsroom Contacts 

Research them. Know the show.
TV is visual. Remember when pitching that the story and expert need to have good TV perception. A producer will appreciate that you know the medium.
A producer also appreciates your knowing TV and being able to deliver a TV-ready client.
Once you get a client on once or twice, the producer will look to you as a go-to source to fill a segment. Foster the relationship.
If you can't meet the TV deadline, tell the producer quickly. They will appreciate it.
Once you have been successfully pitched by the producer, use the relationship to pitch another client or story. It can help cement the relationship.
If your client does something wrong and the producer points it out, let the producer know you will fix it for next time.
If a producer asks for an exclusive or asks to have the client on before other shows, do it where possible for your client.
If you follow these tips and rules, you will have TV newsroom contacts for a long time to come. Who knows, you might even get a favor or two from a producer down the road.
Andrew Blum is a PR consultant and media trainer and principal of AJB Communications. He has directed PR for professional services and financial services firms, NGOs, agencies and other clients. As a PR executive, and formerly as a journalist, he has been involved on both sides of the media aisle in some of the most media intensive crises of the past 25 years. Contact him at ablum@ajbcomms.com or follow him on Twitter: @ajbcomms